If
Pokemon, Pikachu, Hello Kitty, Totoro and The Powerpuff G
irl
s
are your cherished childhood memories, then Kawaii is for you! 
Kawaii is cute, fun & moreover a potential profession. Learn how to create & monetise your cute characters from imagination.  Scroll down into the world of cuteness!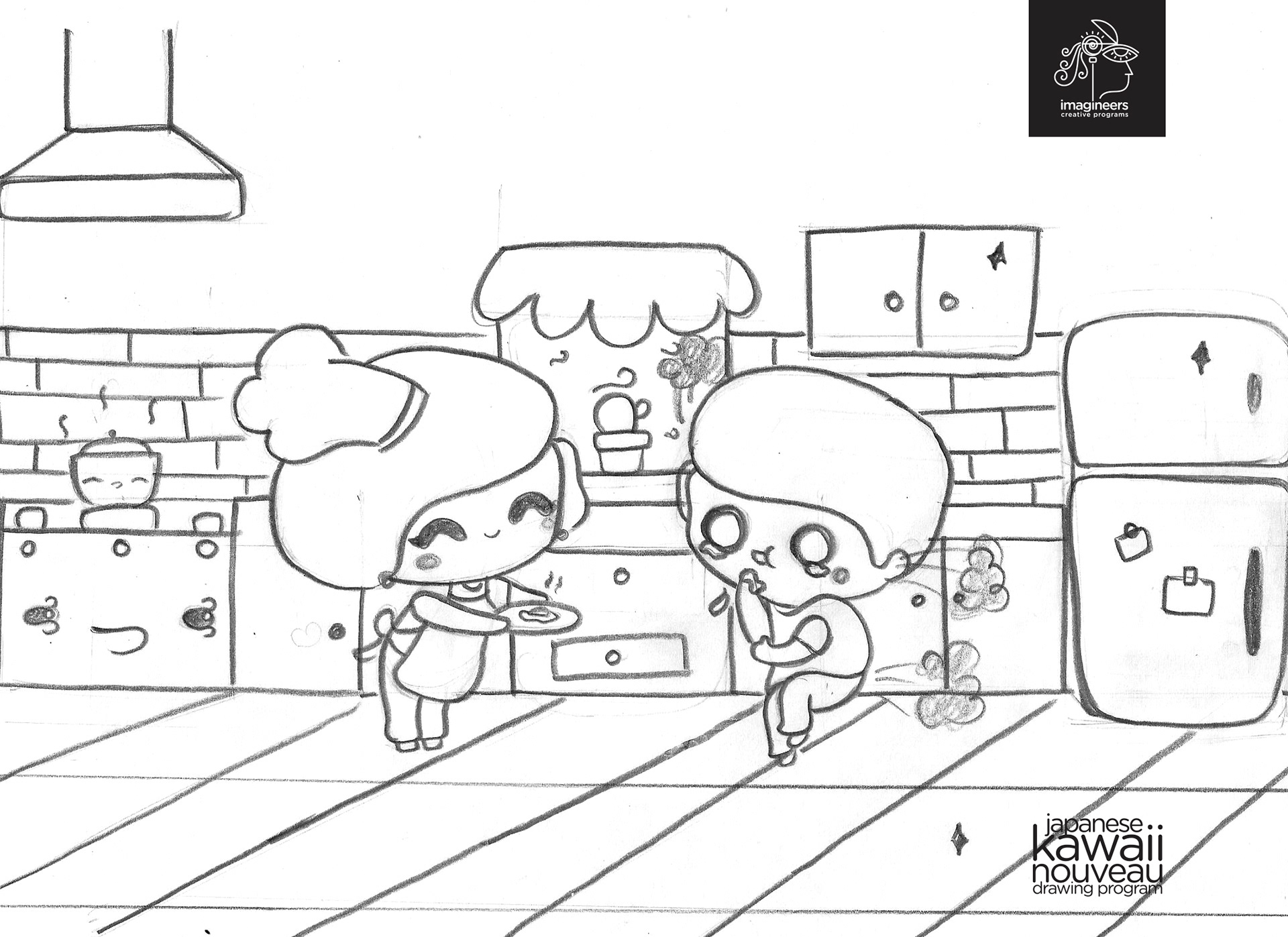 Cuteness is a never-ending trend! From
children's' book to toys, advertisements to animated movies, cute things
make us go awe!  
Kawaii means cute & for centuries it is a celebrated culture of Japan. With Animated movies & the popular characters, it is famous across the globe. With Kawaii Art, you can bring out the kid in you,

create cute characters and play with your imagination!

 
Learn to create your Kawaii sketches from scratch with Japanese Kawaii Nouveau – A Desi approach for creating cute characters! 
With the Two-day Online Japanese Kawaii Nouveau program – Traverse into the world of cuteness from your place of convenience! Co-educators will assist you throughout the process, and it is going to be completely tailor-made. 
With Japanese Kawaii Nouveau, you could: 
Make education more fun to kids, 
Become a kids illustrator
Design your own cute characters for games
Design wedding invitations, Birthday cards from scratch
Express yourself through art & make your hobby into a profession 
Destress and dissolve into art and much more!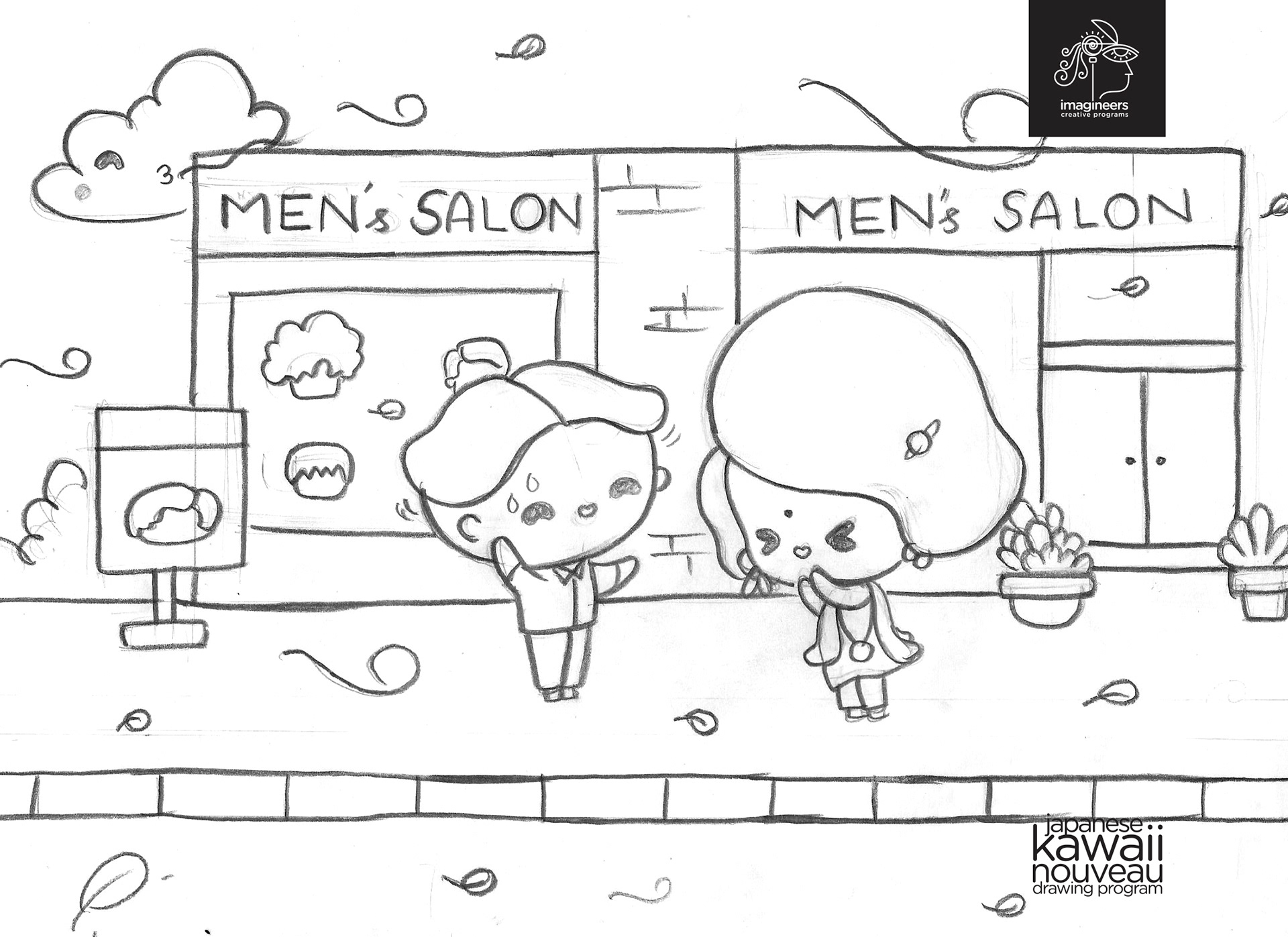 Beginners
- If this is your first endeavour, it is fantastic! 
Designers
and aspiring artists
Aspiring kids
illustrators
Students
– 8th grade and above 
Teachers
who wish to make education fun
Parents
who wish to educate kids through cute art
Dressmakers
and
craft-lovers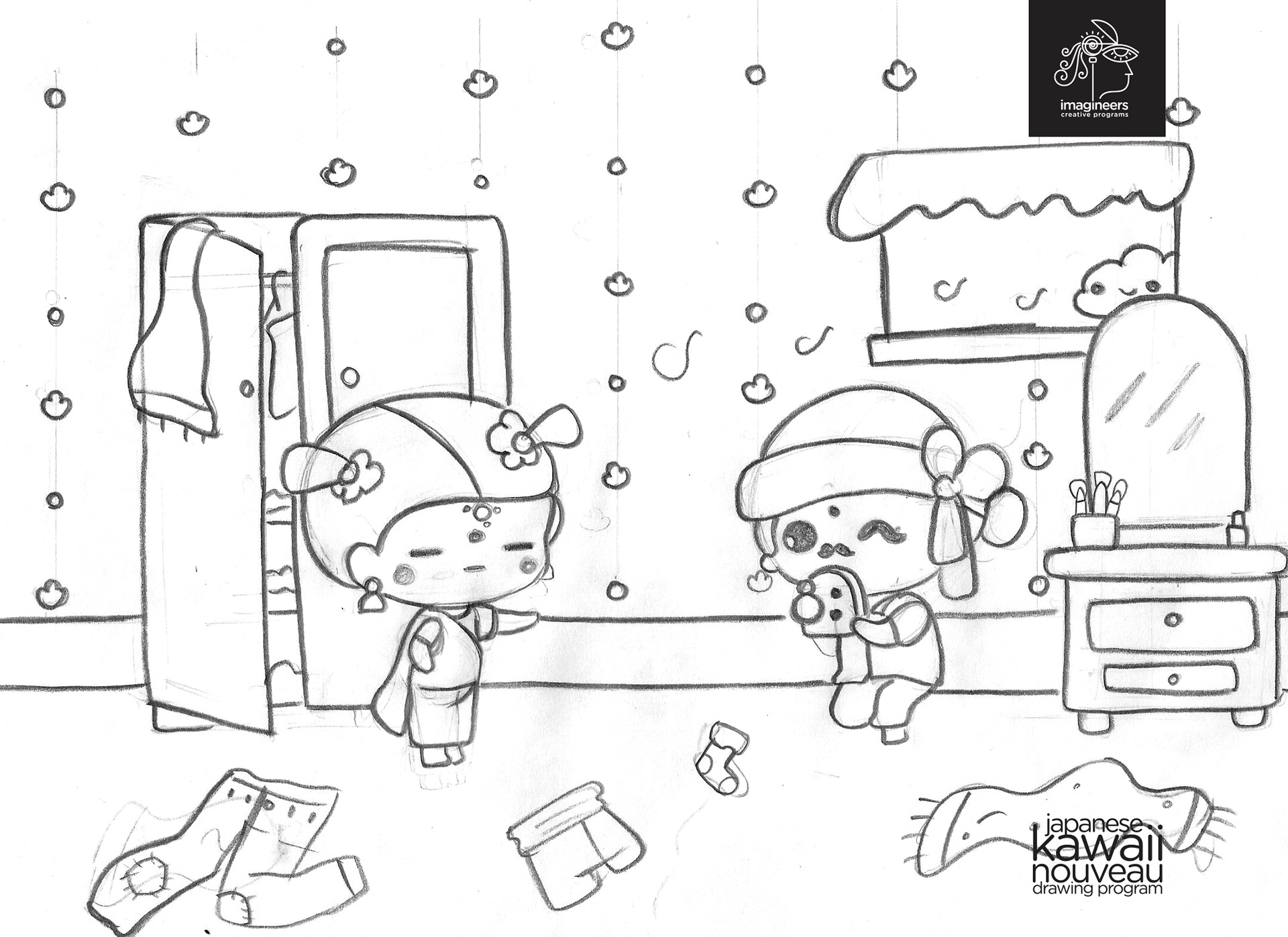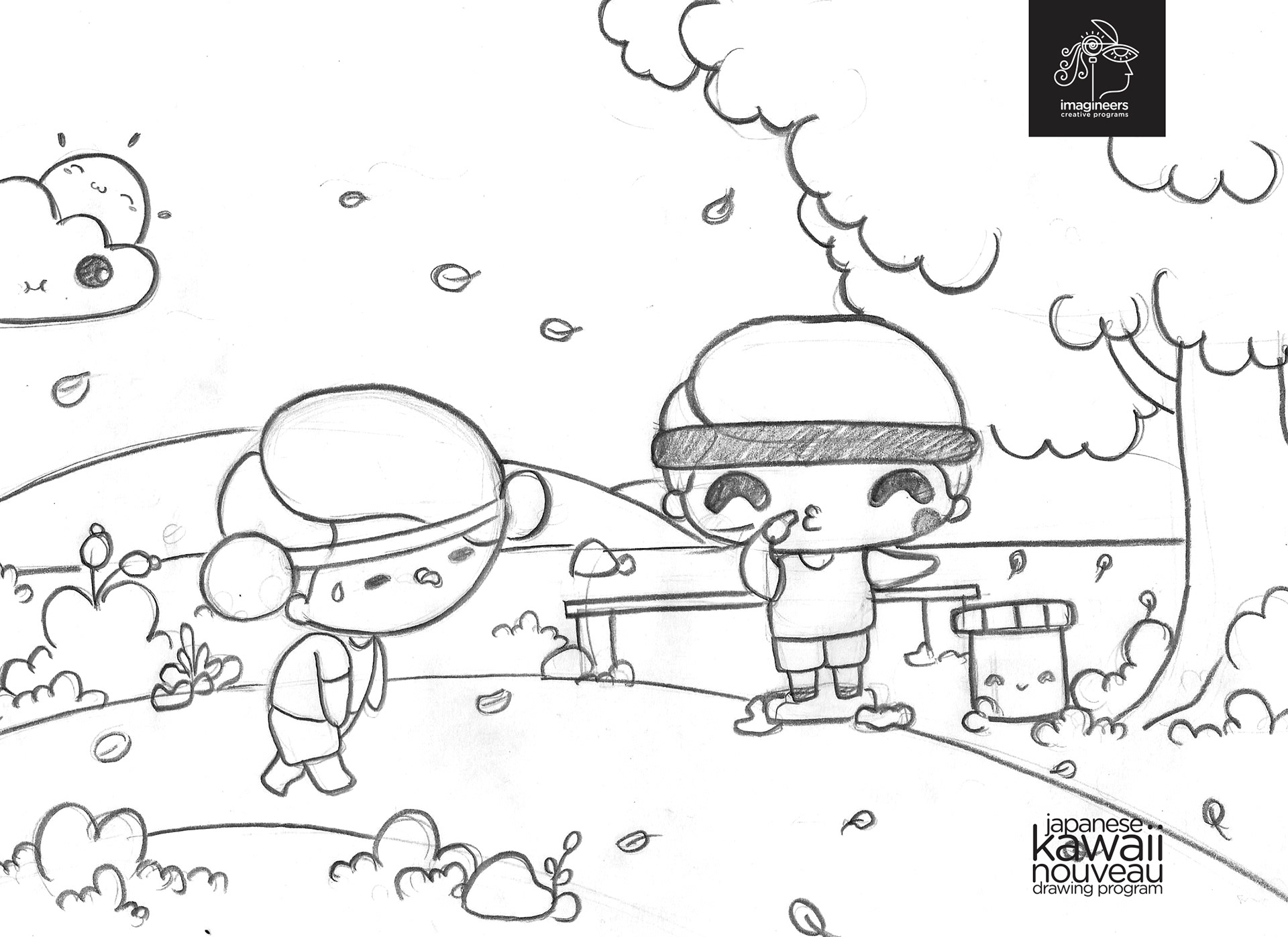 Master keys to drawing on your own
Ideas to monetise your Kawaii artworks
The confidence to express you through art
Roadmap to mastery and much more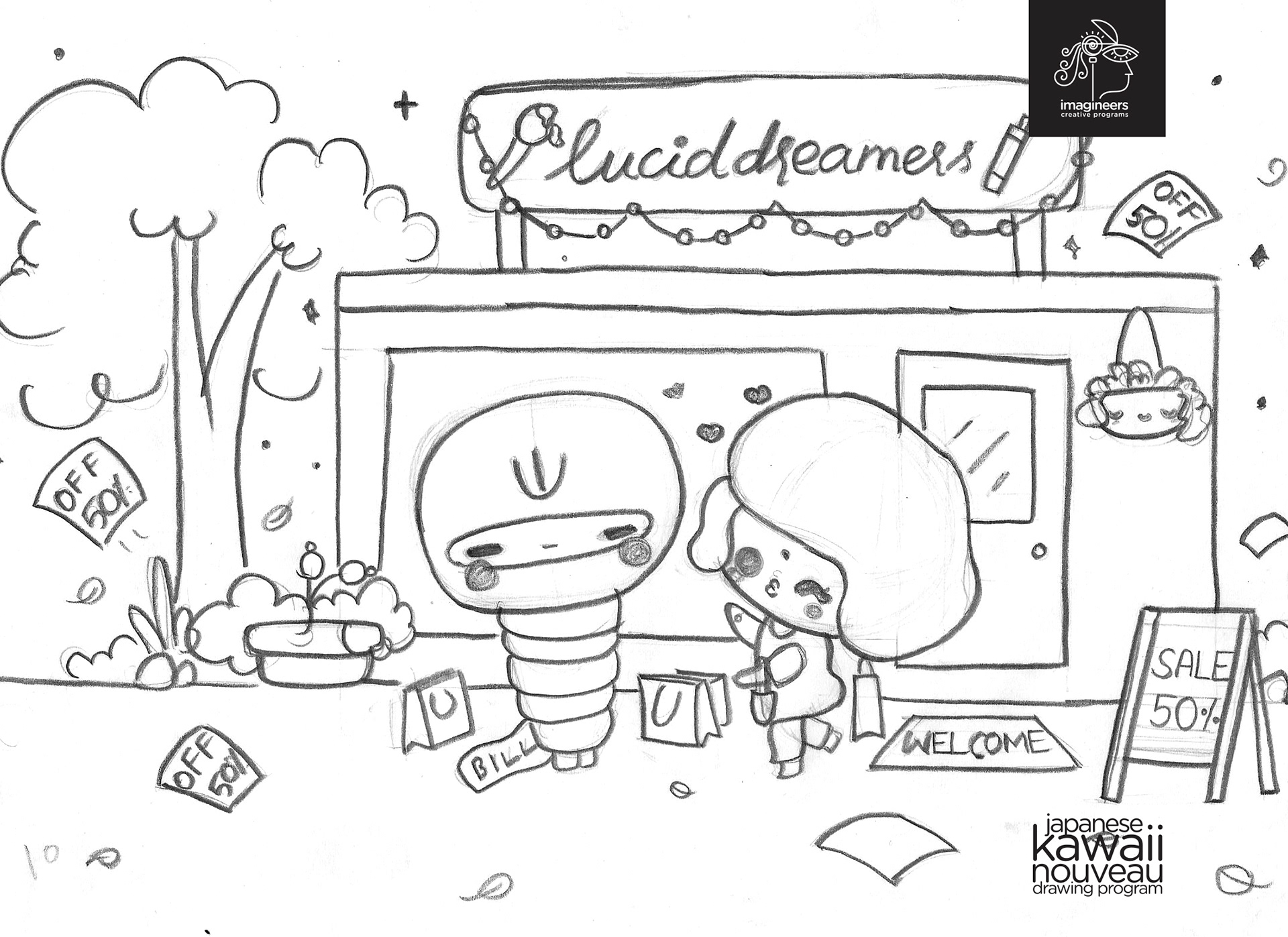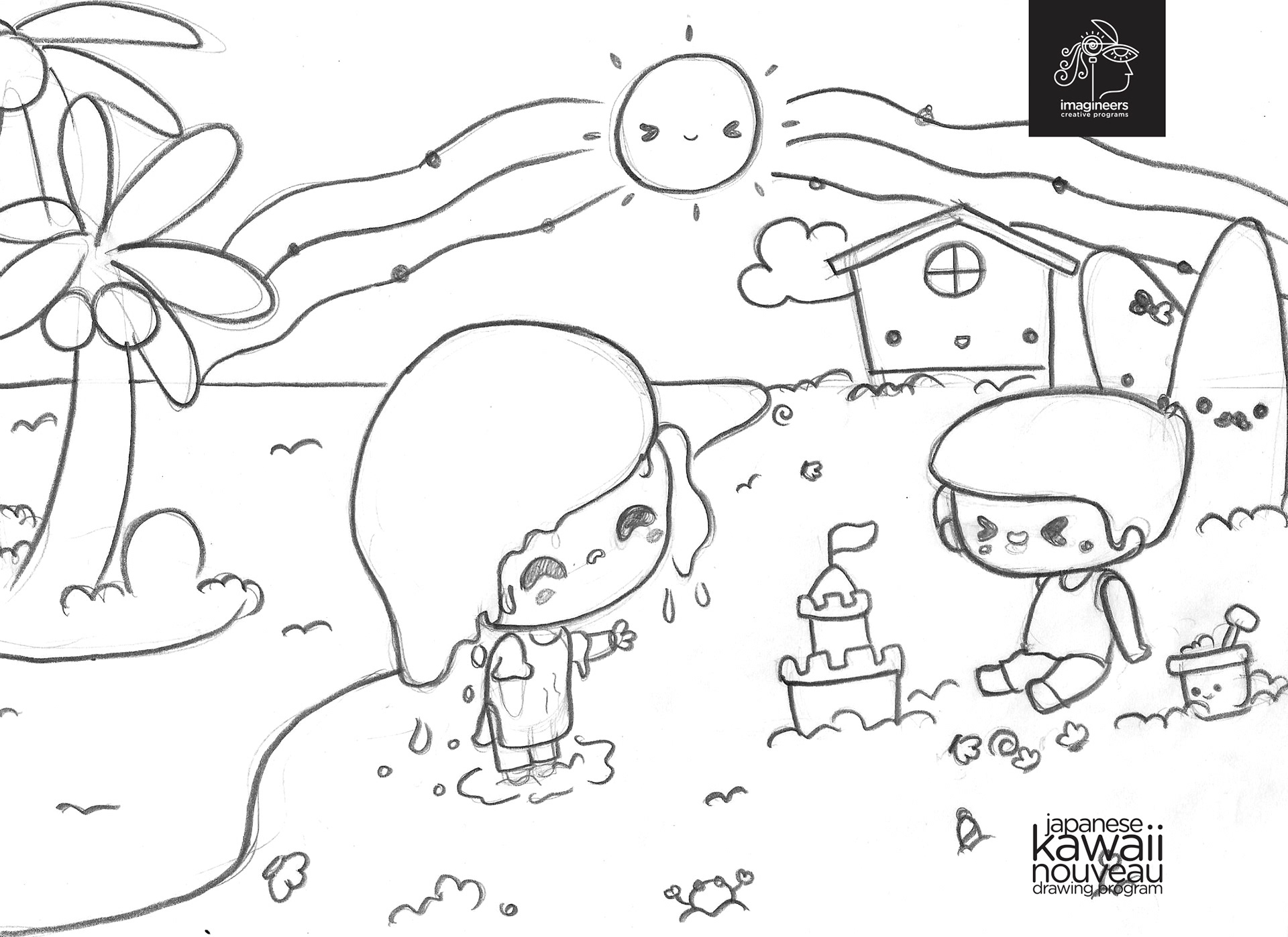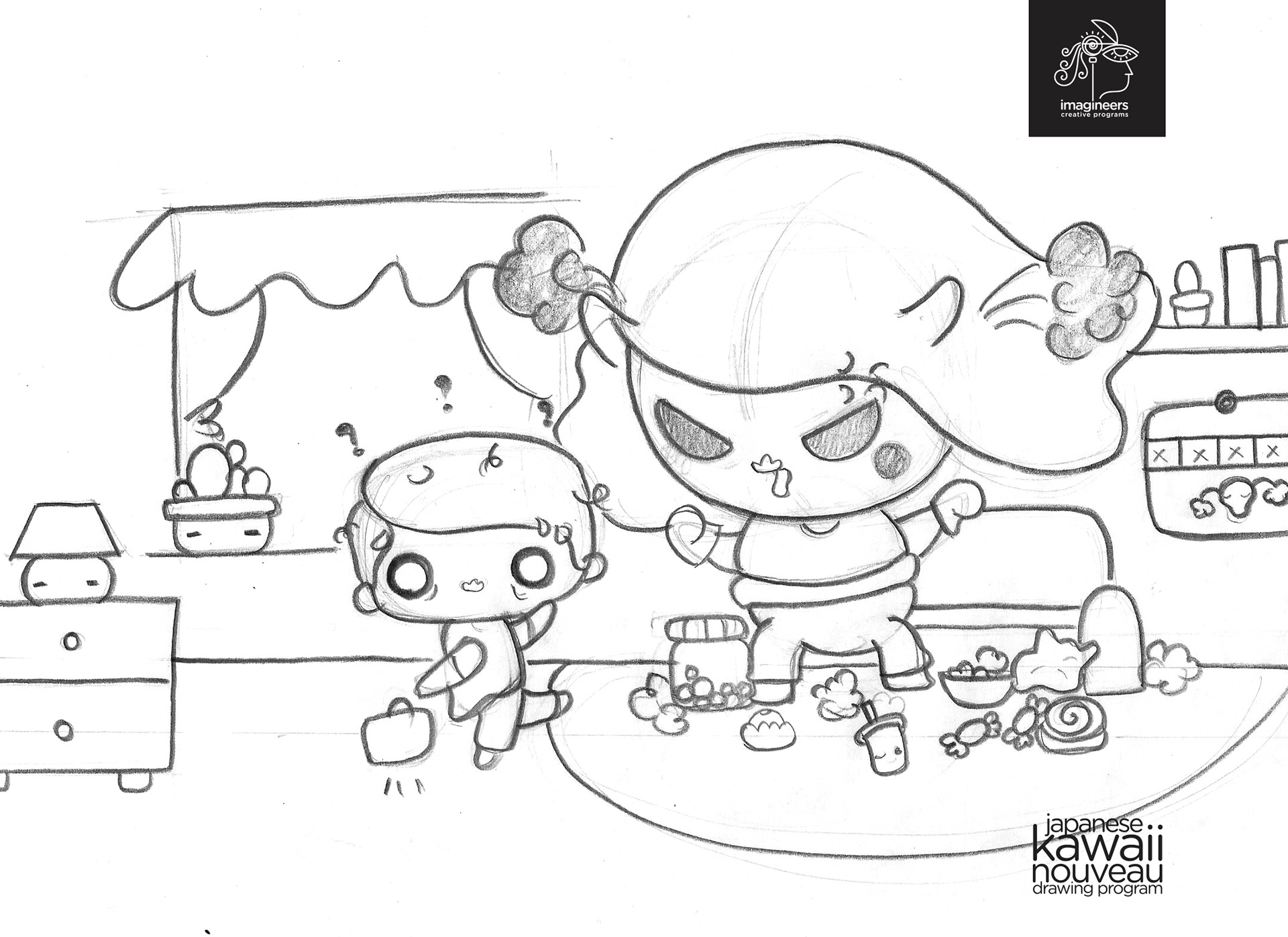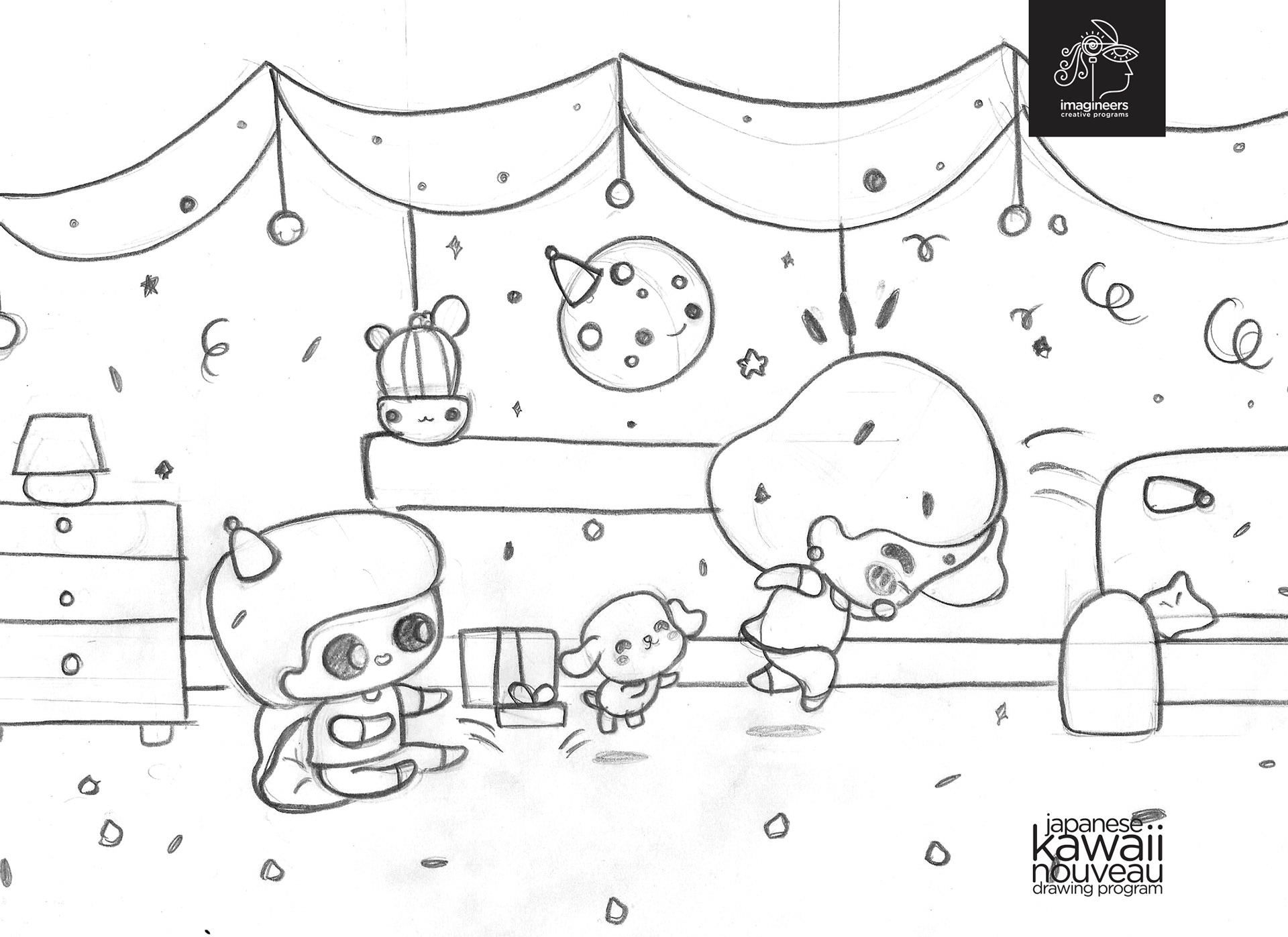 Pavithra is an Artist and an Artpreneur
with a vision to touch the lives of people through art. She channelized her passion into her profession through Artpreneur program. Art is her way of communication! Having mastered the Kawaii Art form for years, here she is to teach people how to express themselves through Kawaii! 
In her words "We need tonnes of love in the world and Art is the fervent way to express it". 
2-days Hands-on program + 1 week mentoring + 1-day Review session
Session 1 Recipe of Creative Kawaii (Interactive)
- Introduction
- Kawaii 101
- Let's Gaze the Mood-board
- Rapid Fire on Kawaii
- Reengineer Kawaii
Session 2 Low Detail Kawaii (Hands on)
- Expression sheet
- Low detail Kawaii
Session 3 Kawaii Anatomy (Hands on)
- How to draw anatomy
- Rapid sketching
Session 4 Mid detail Kawaii (Hands on)
- Let's Gaze the Mood-board of Kawaii characters
- Mid detail Kawaii 1
- Mid detail Kawaii 2
Session 5 High detail Kawaii 1  (Hands on)
- Introduction about elements 
- High Detail Illustration 1
Session 6 Reengineering animals in Kawaii (Hands on)
- Let's Gaze the Animals Mood-board
- Let's draw animal faces
- how to adapt to animal anatomy
- Mid detail Kawaii 3-animal
Session 7 High detail illustration 2 (Hands on)
- High detail illustration 2.0
Session 8 Mastering the art style of the week
- Mastery Process for Japanese Kawaii Nouveau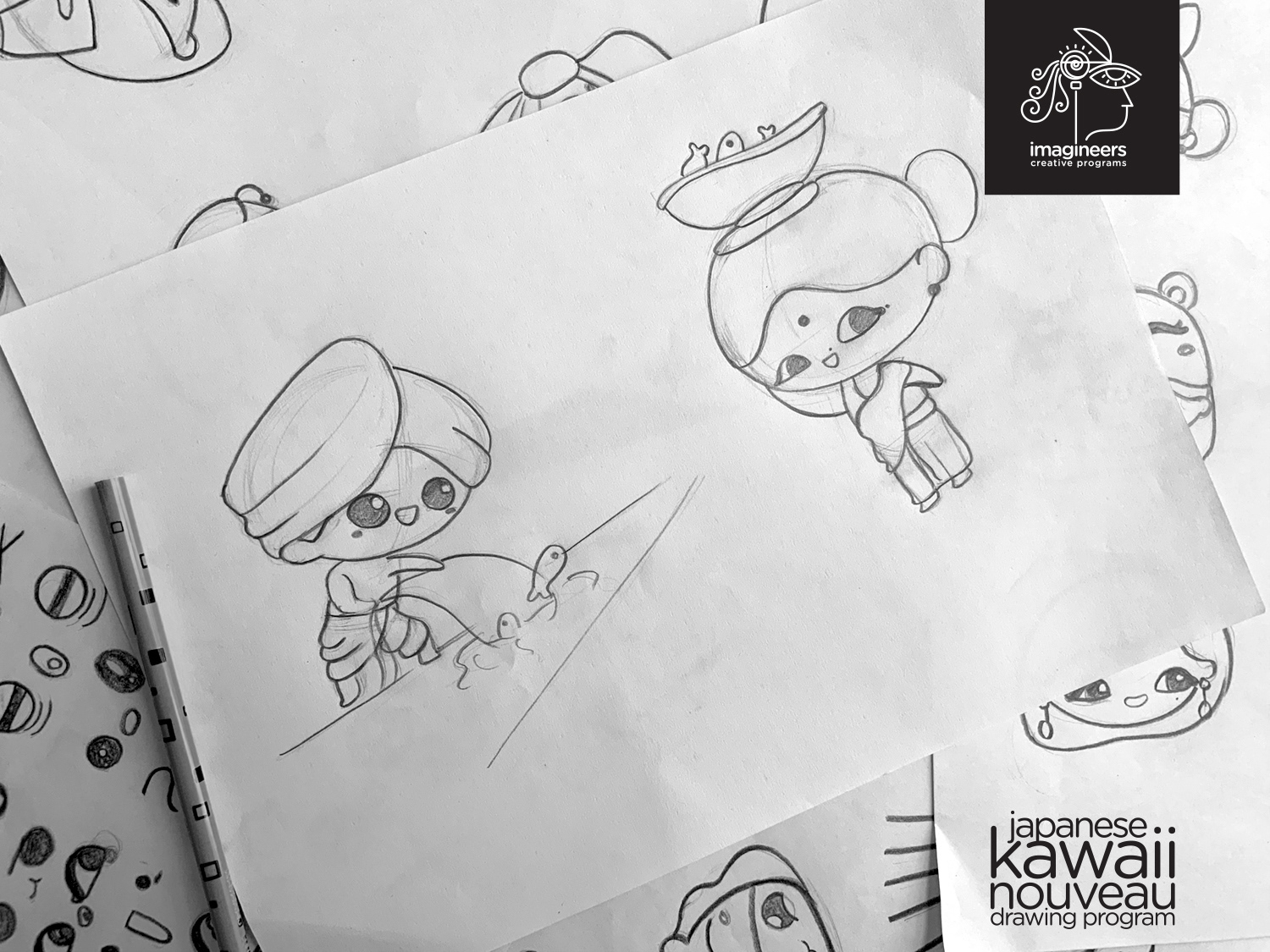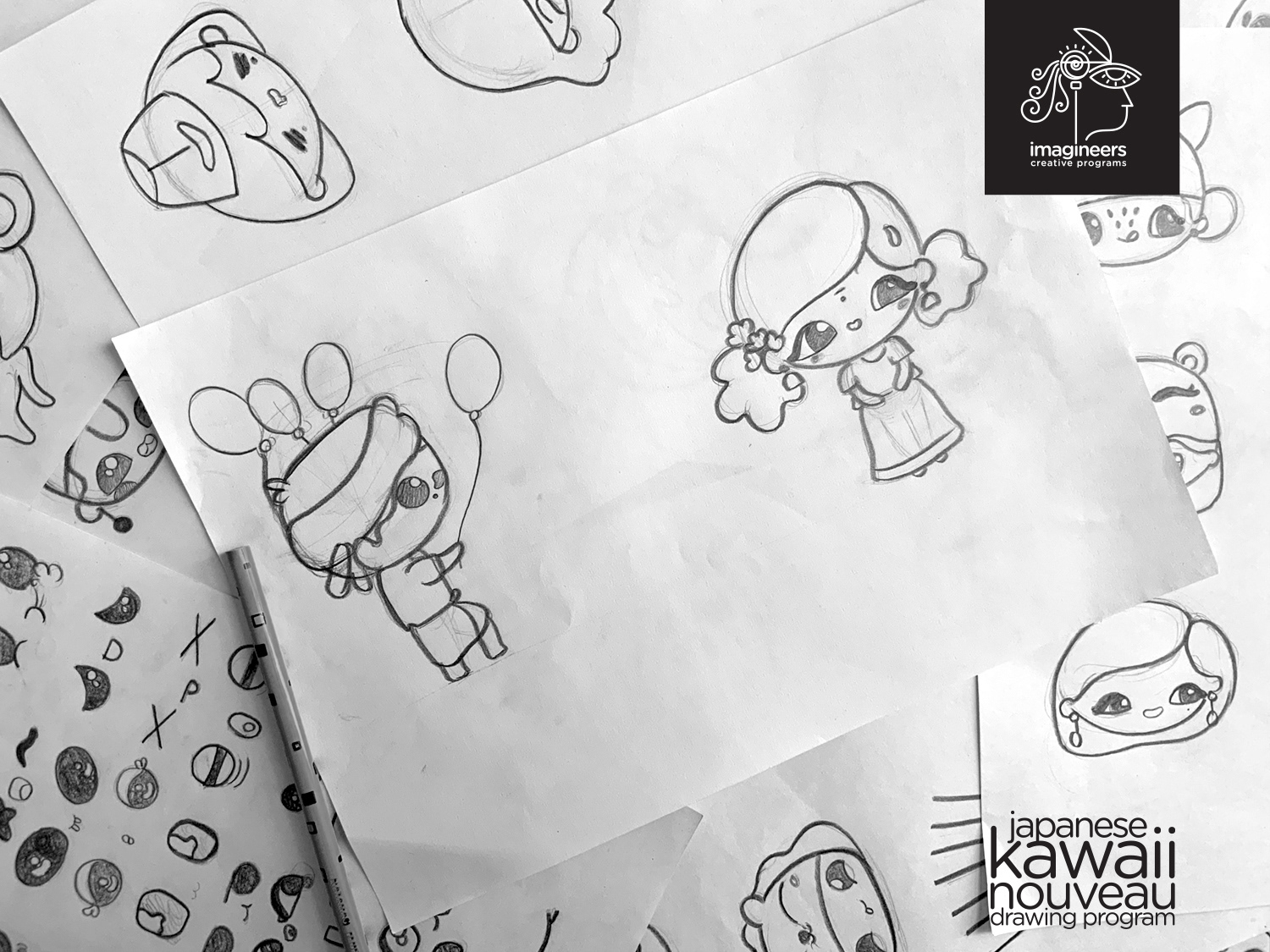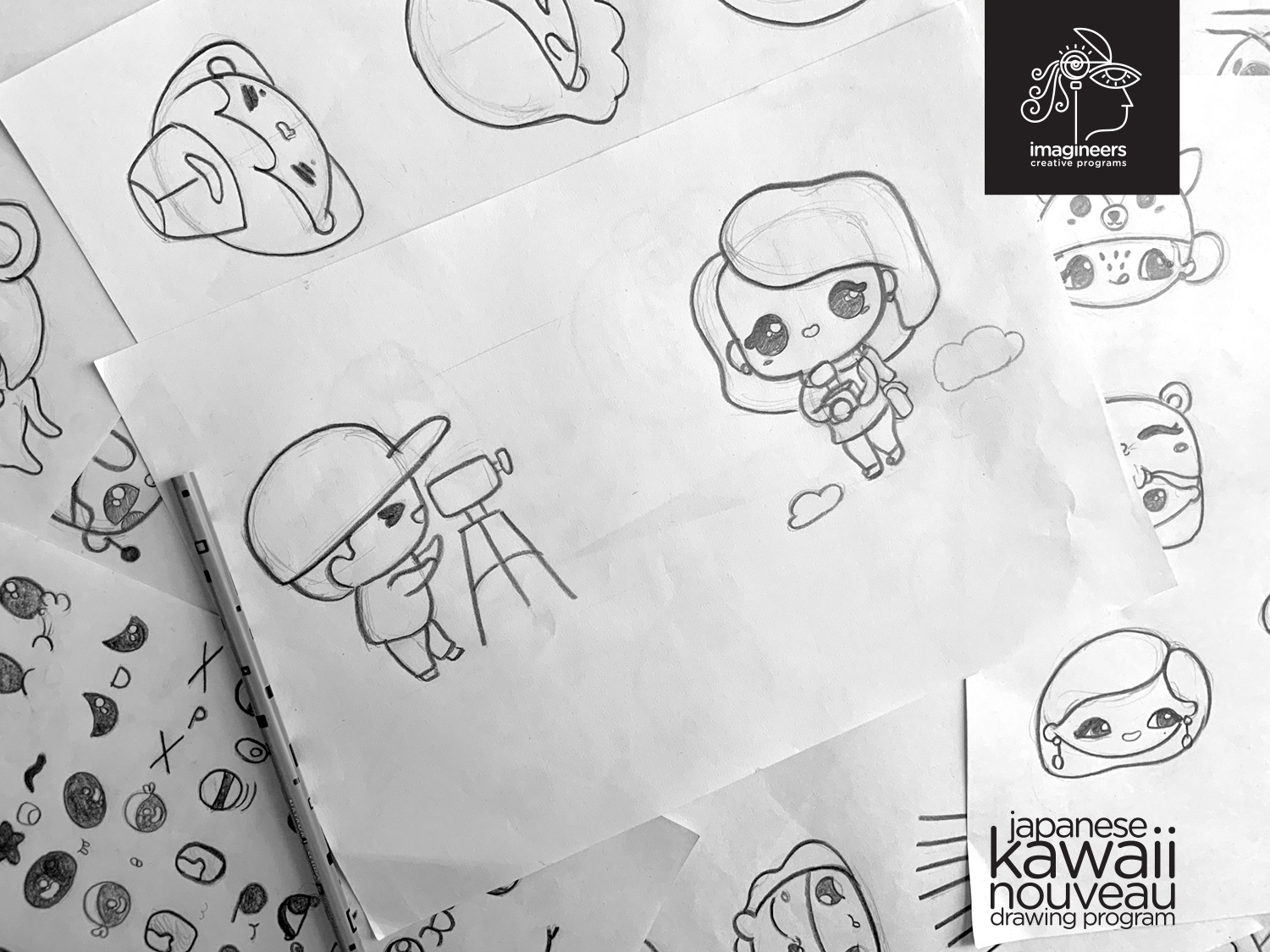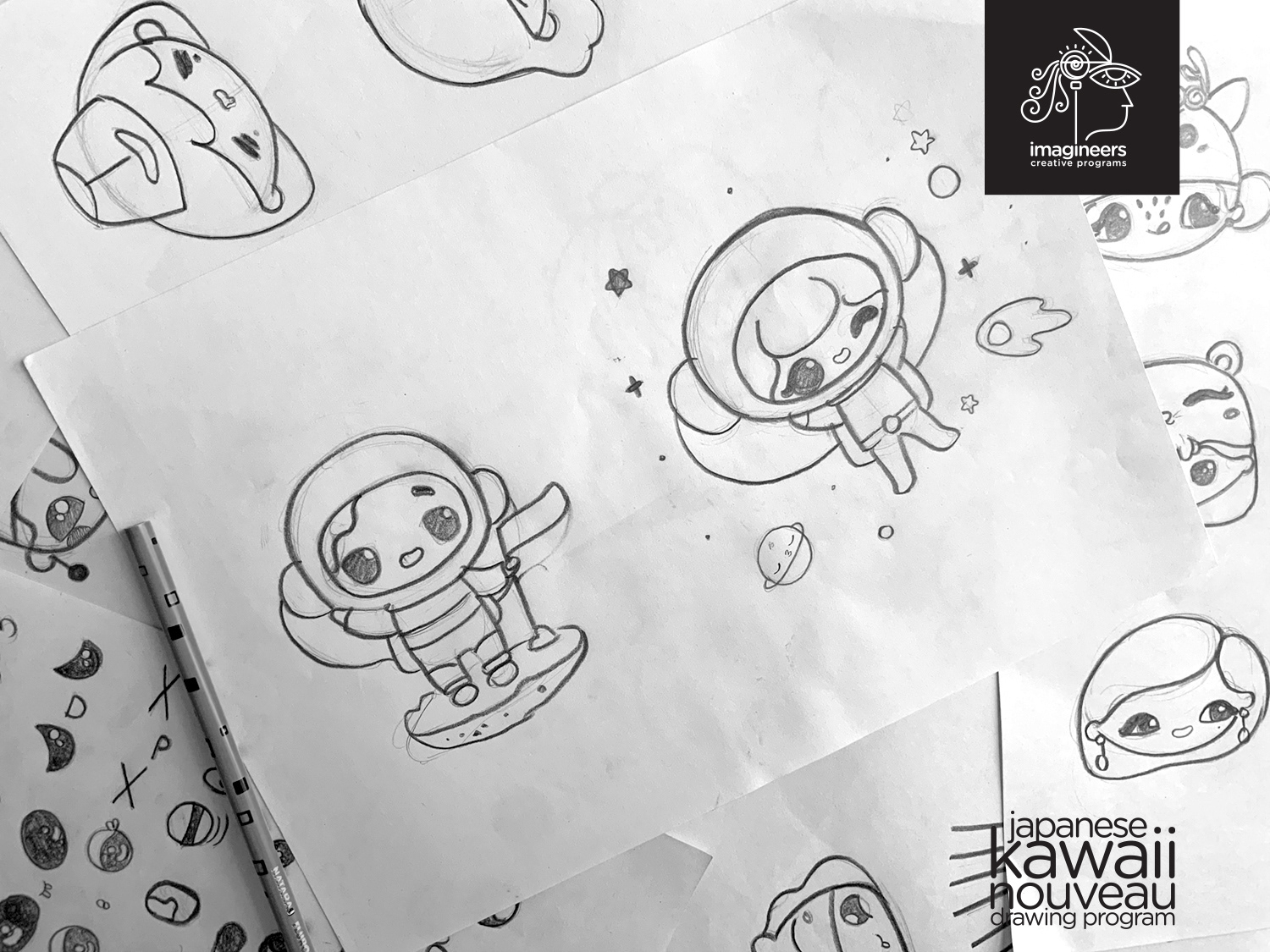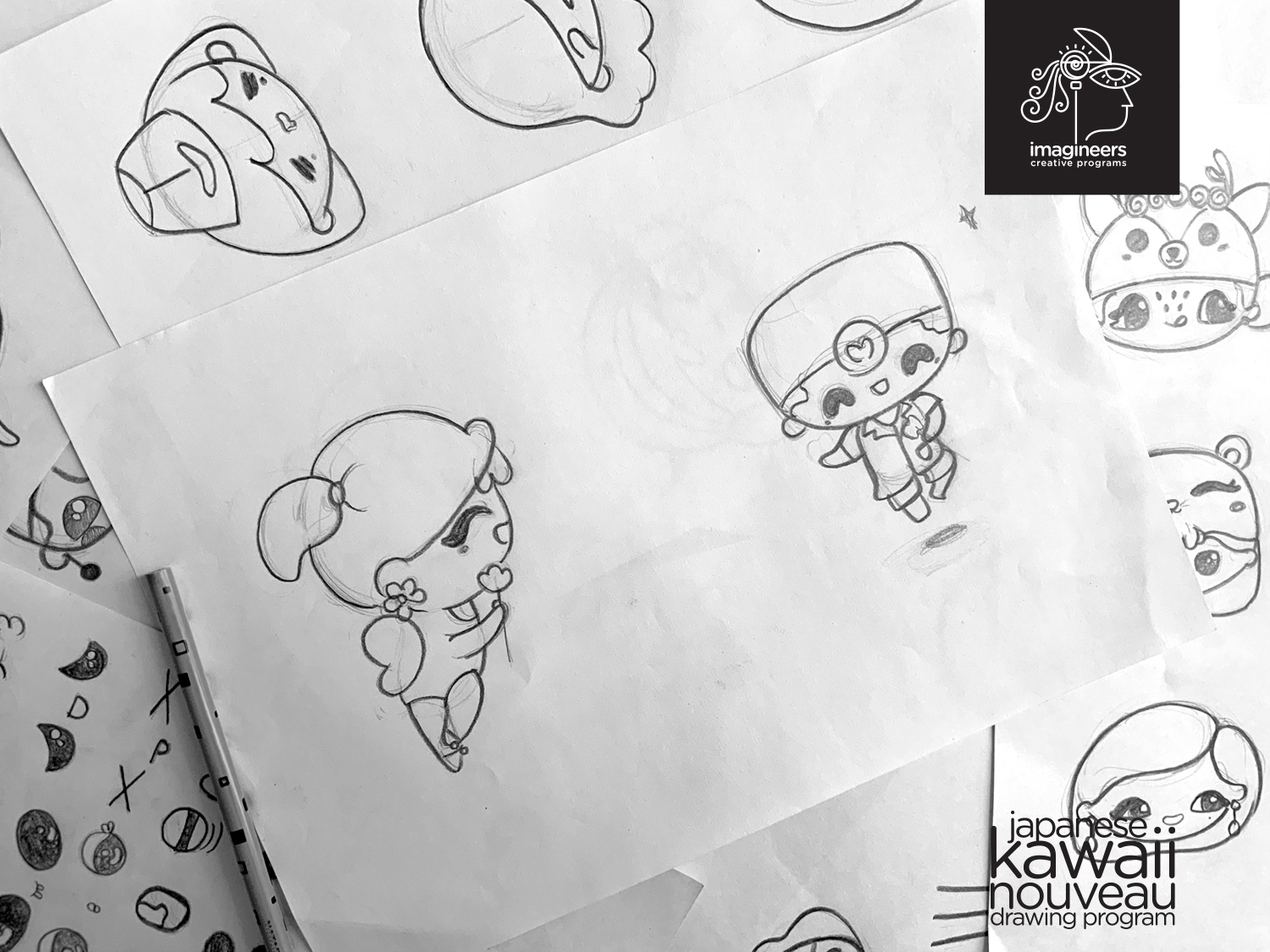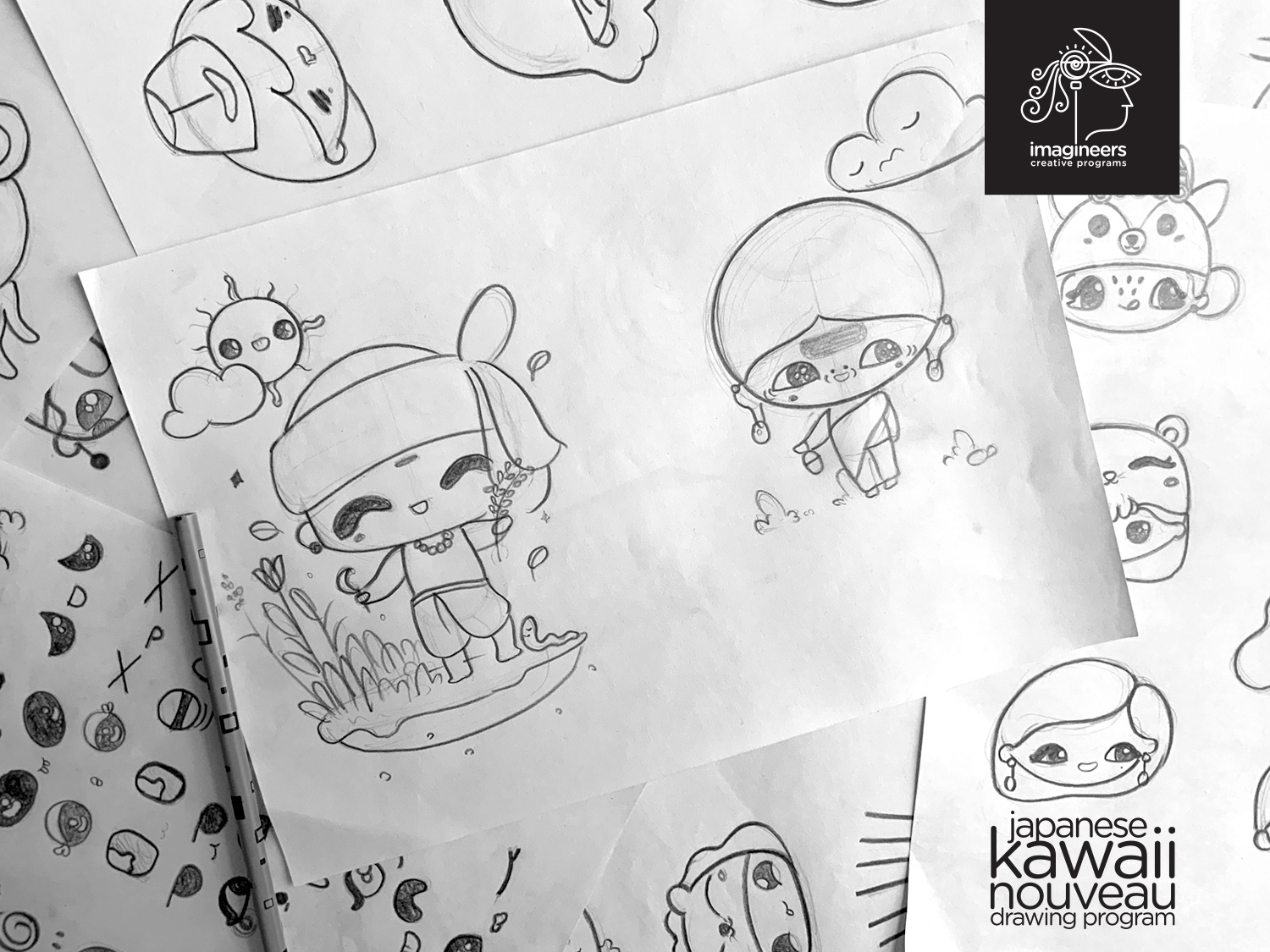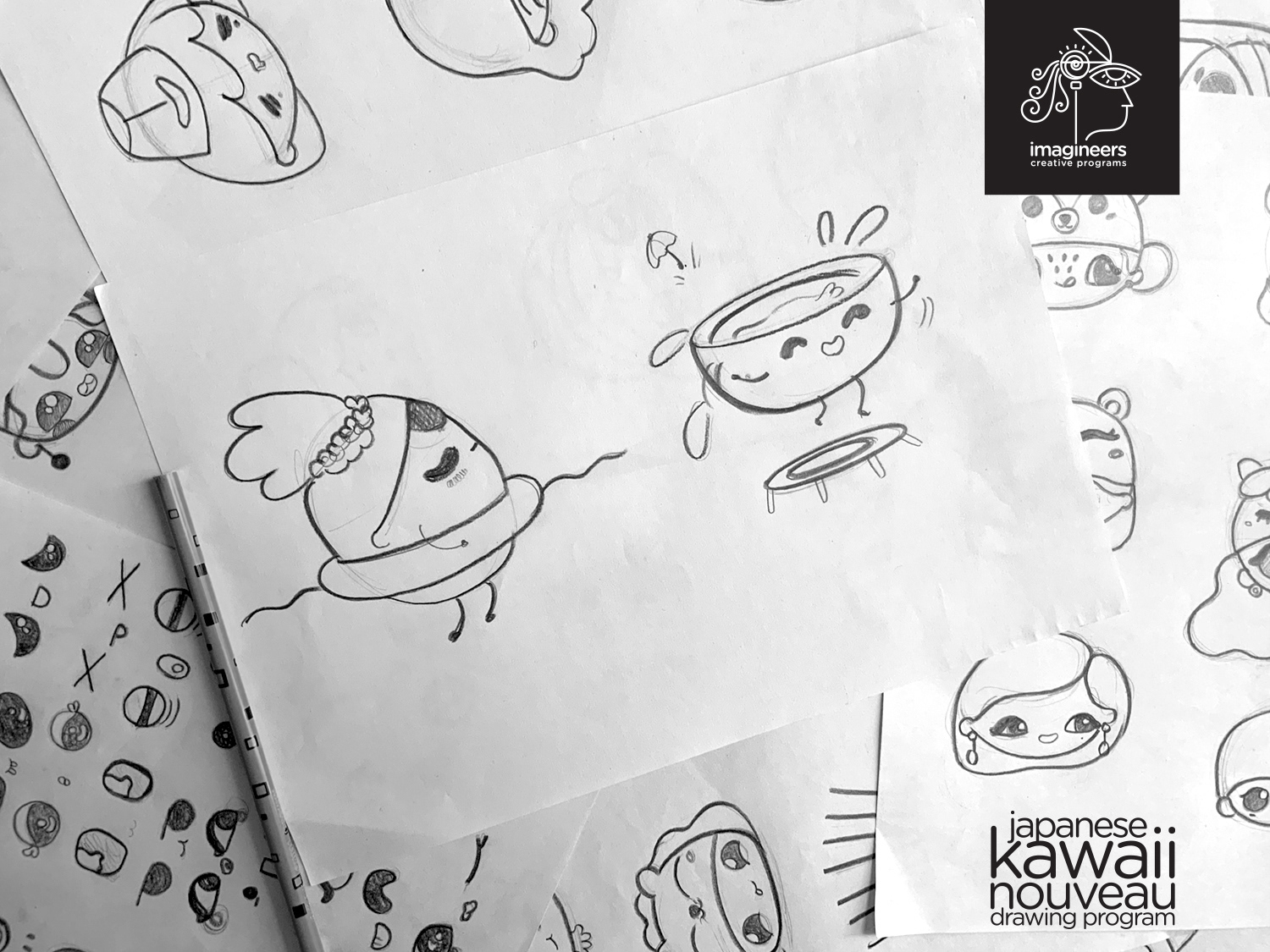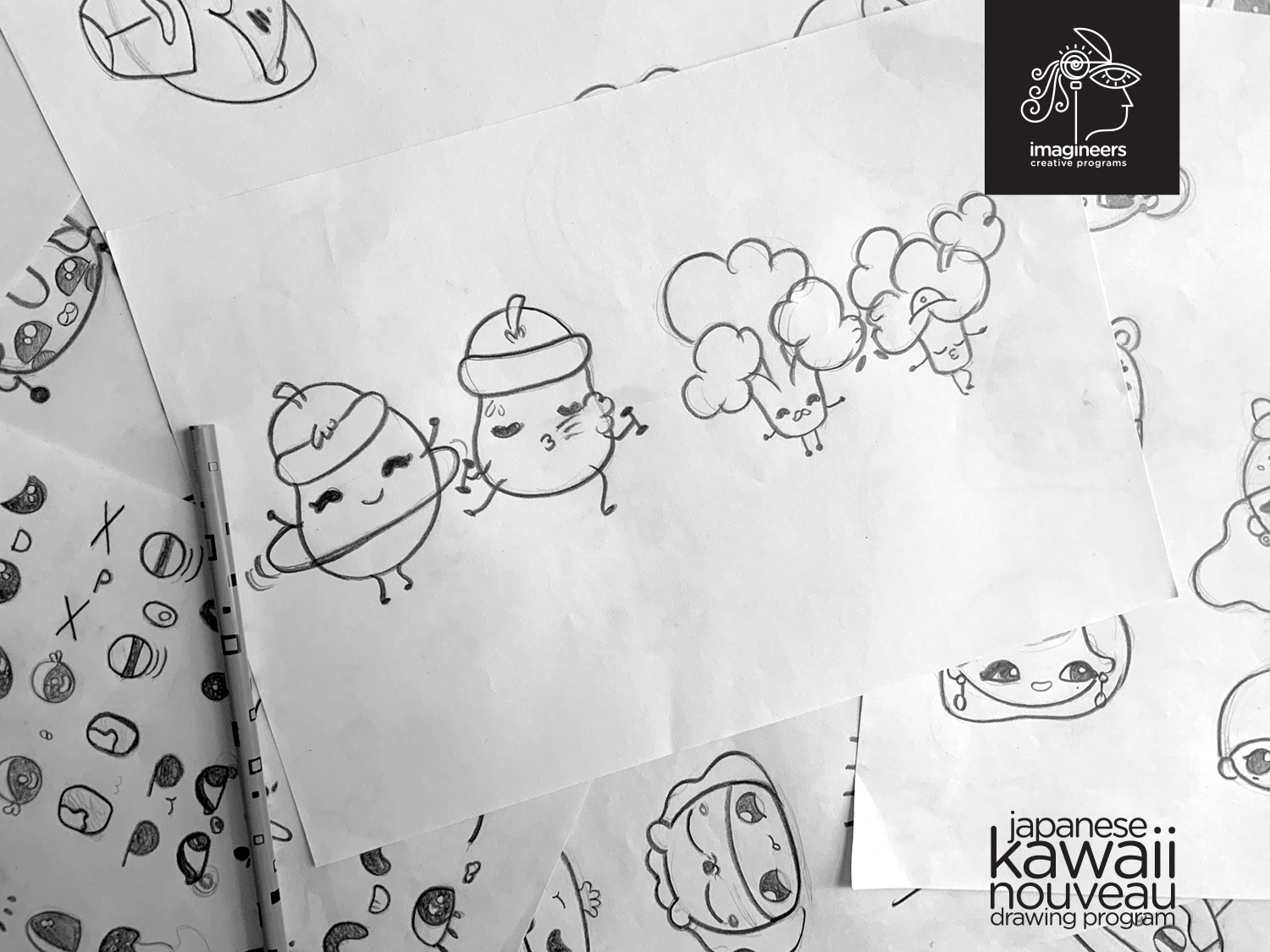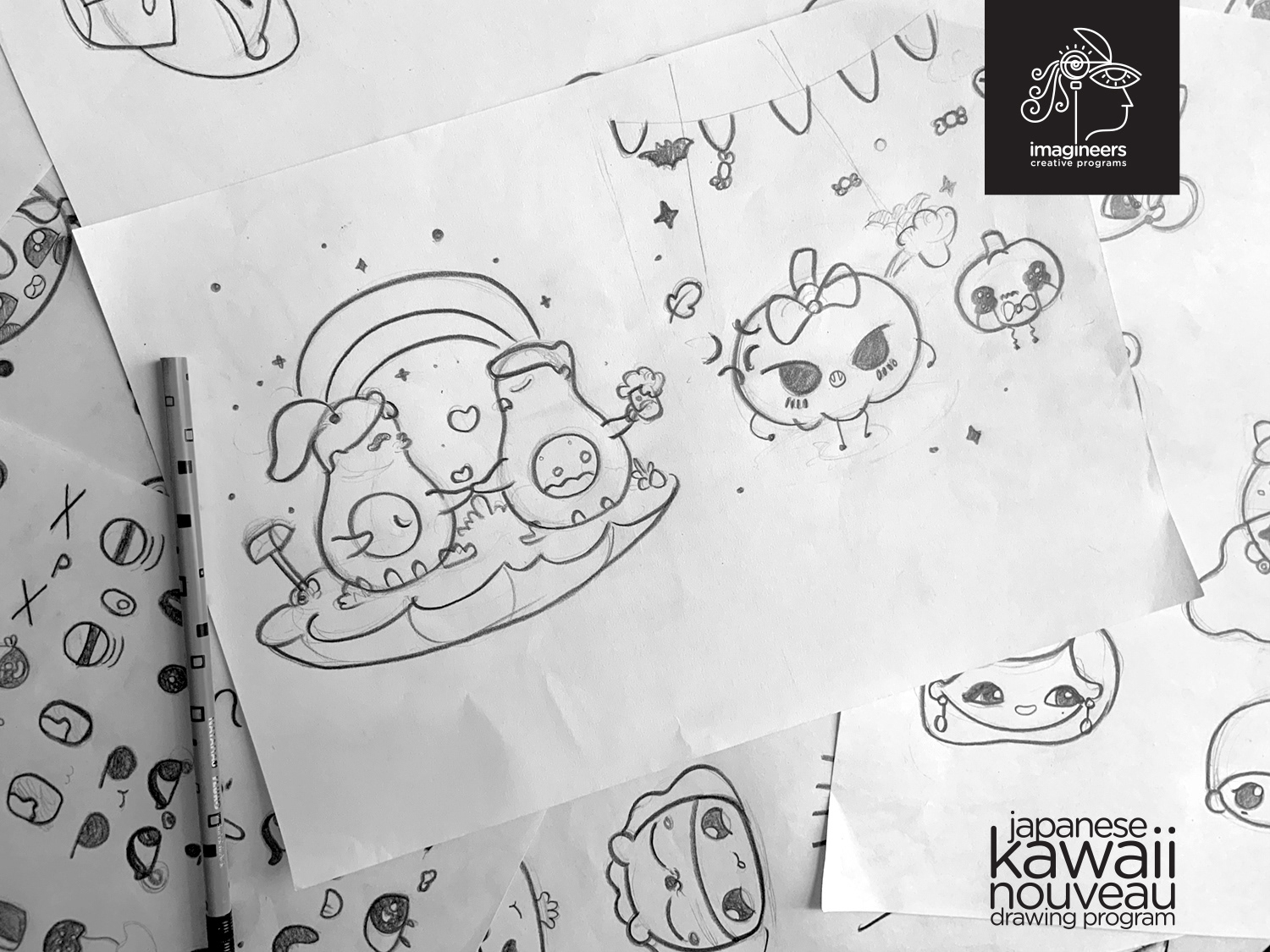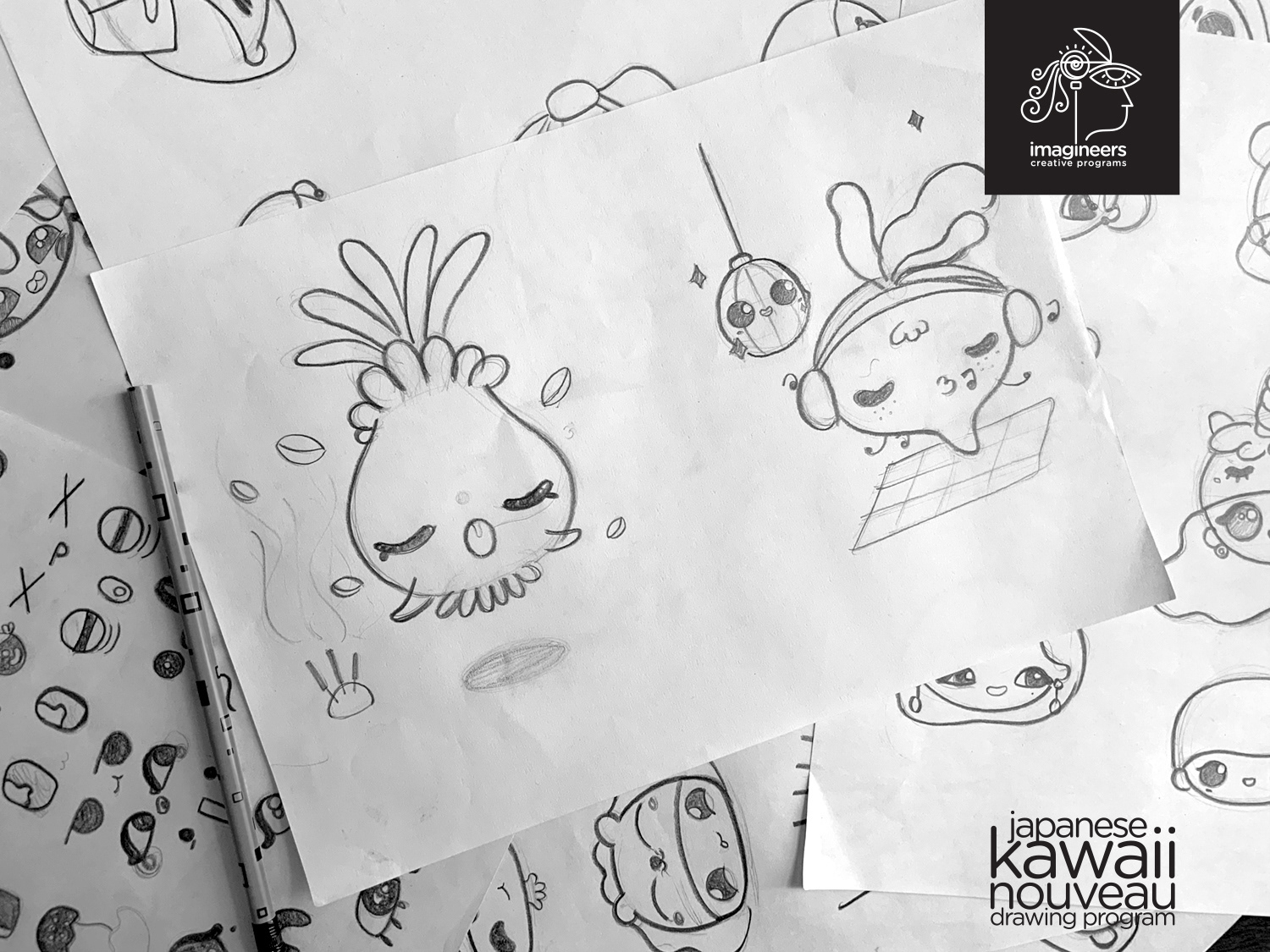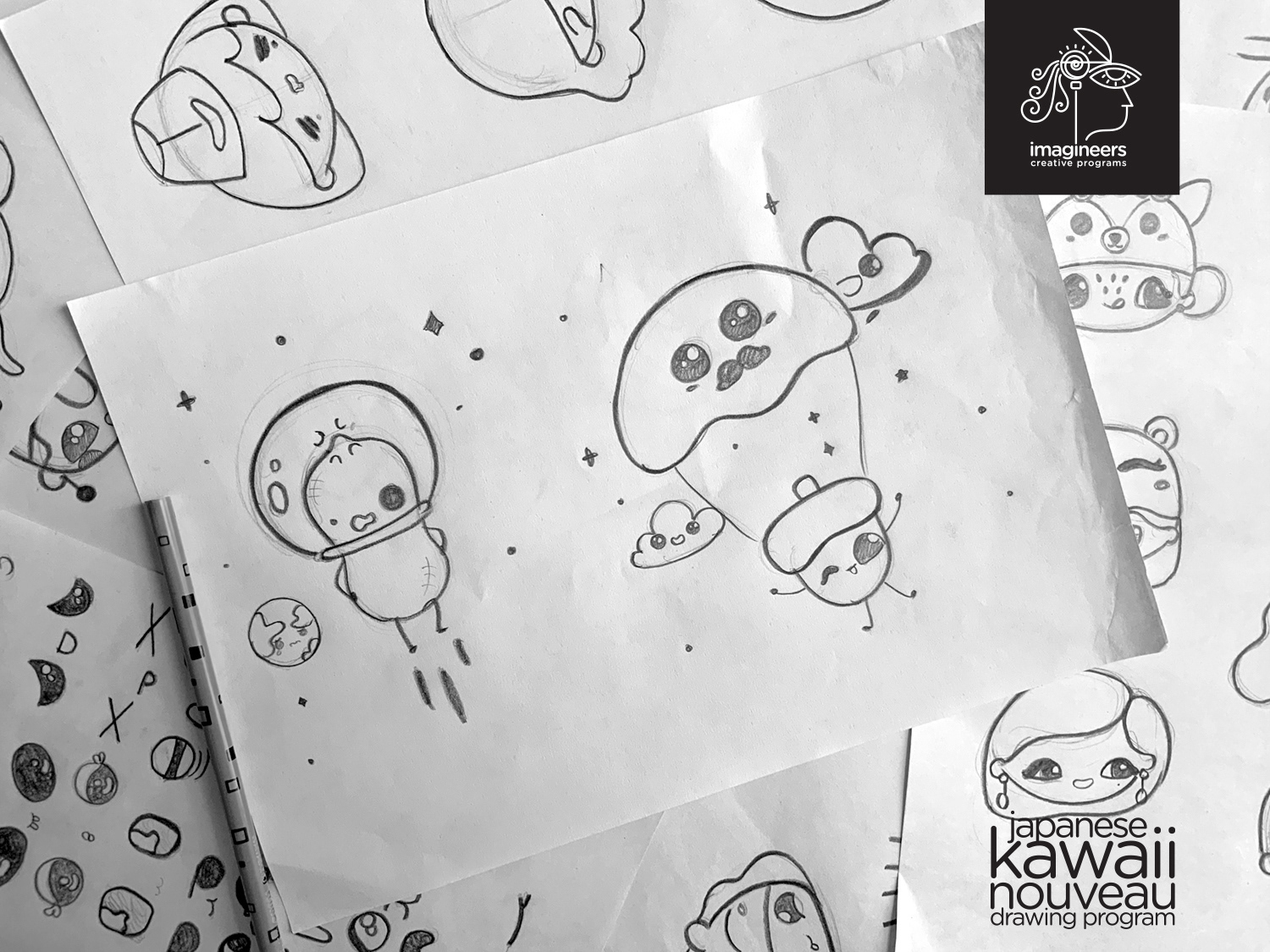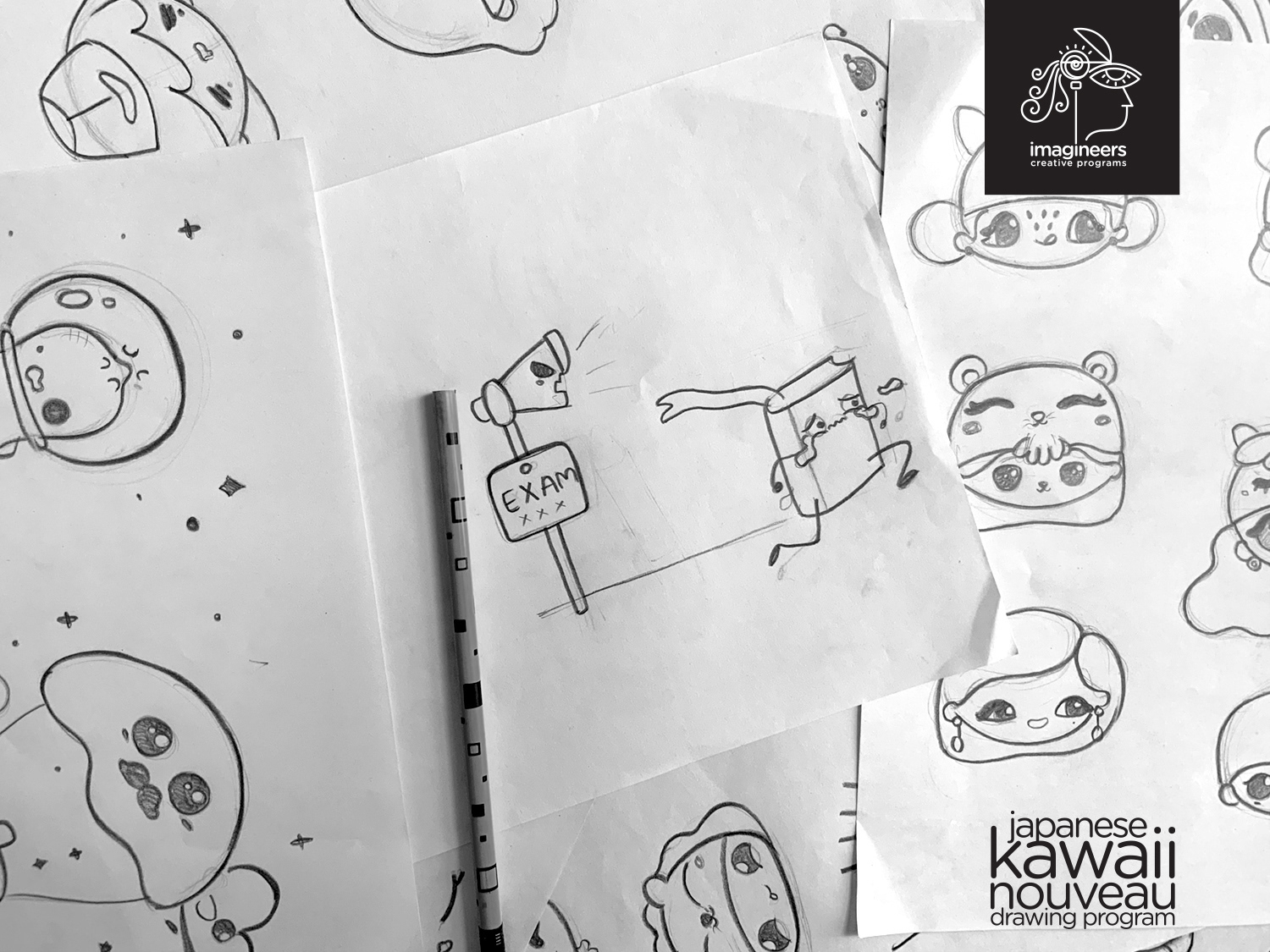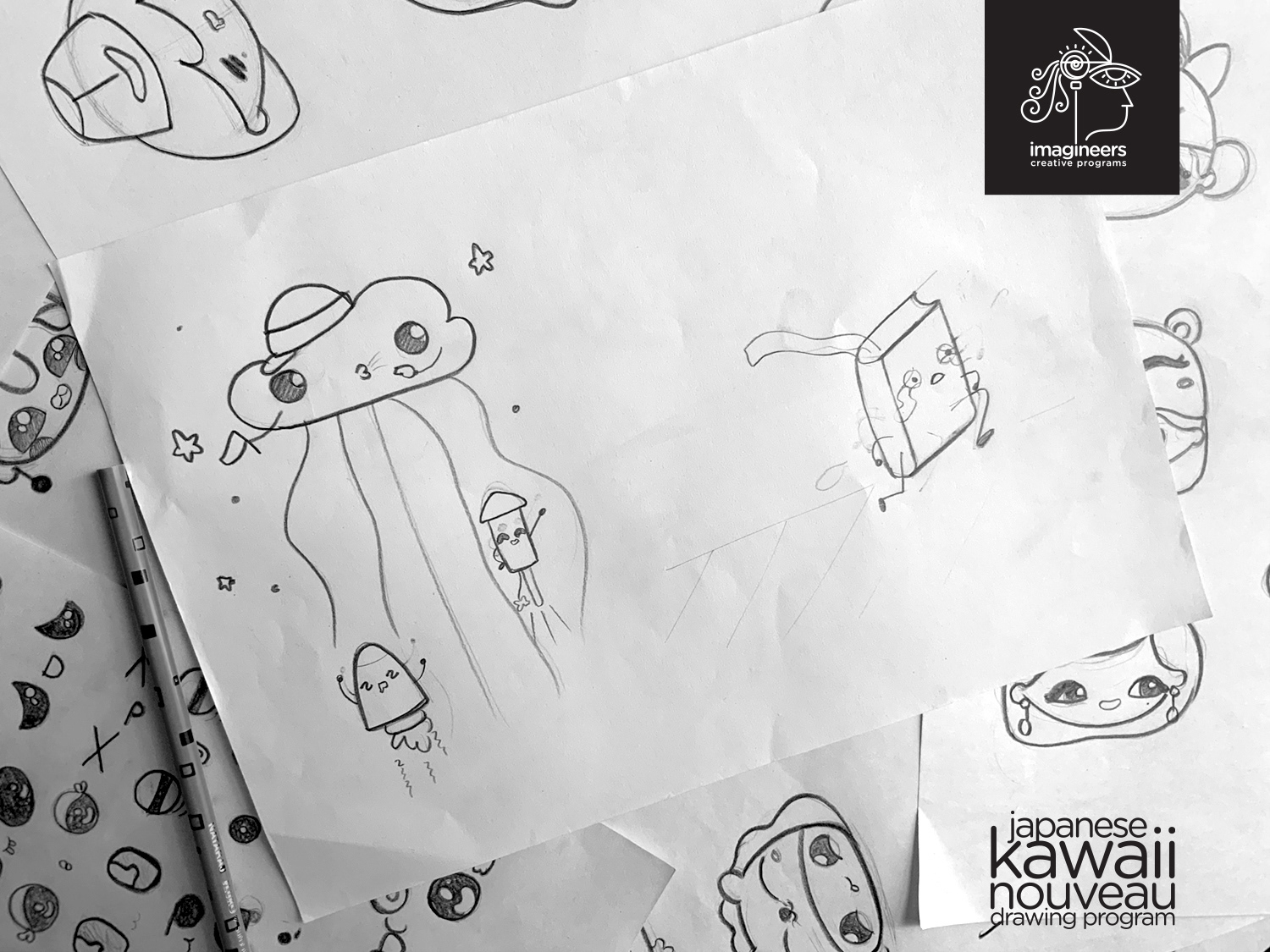 A bunch of plain sheets of paper & Pencil 
Computer + Good Internet connection
This 2-day Interactive program will be conducted over a zoom meeting
You are requested to Install Telegram Mobile Application for communication.
A mandatory technical orientation will be conducted for participants on April 2nd by the team Imagineer
We will share the login details by 8.00 AM IST 
Co-educators will conduct a technical orientation on April 2nd, 2021.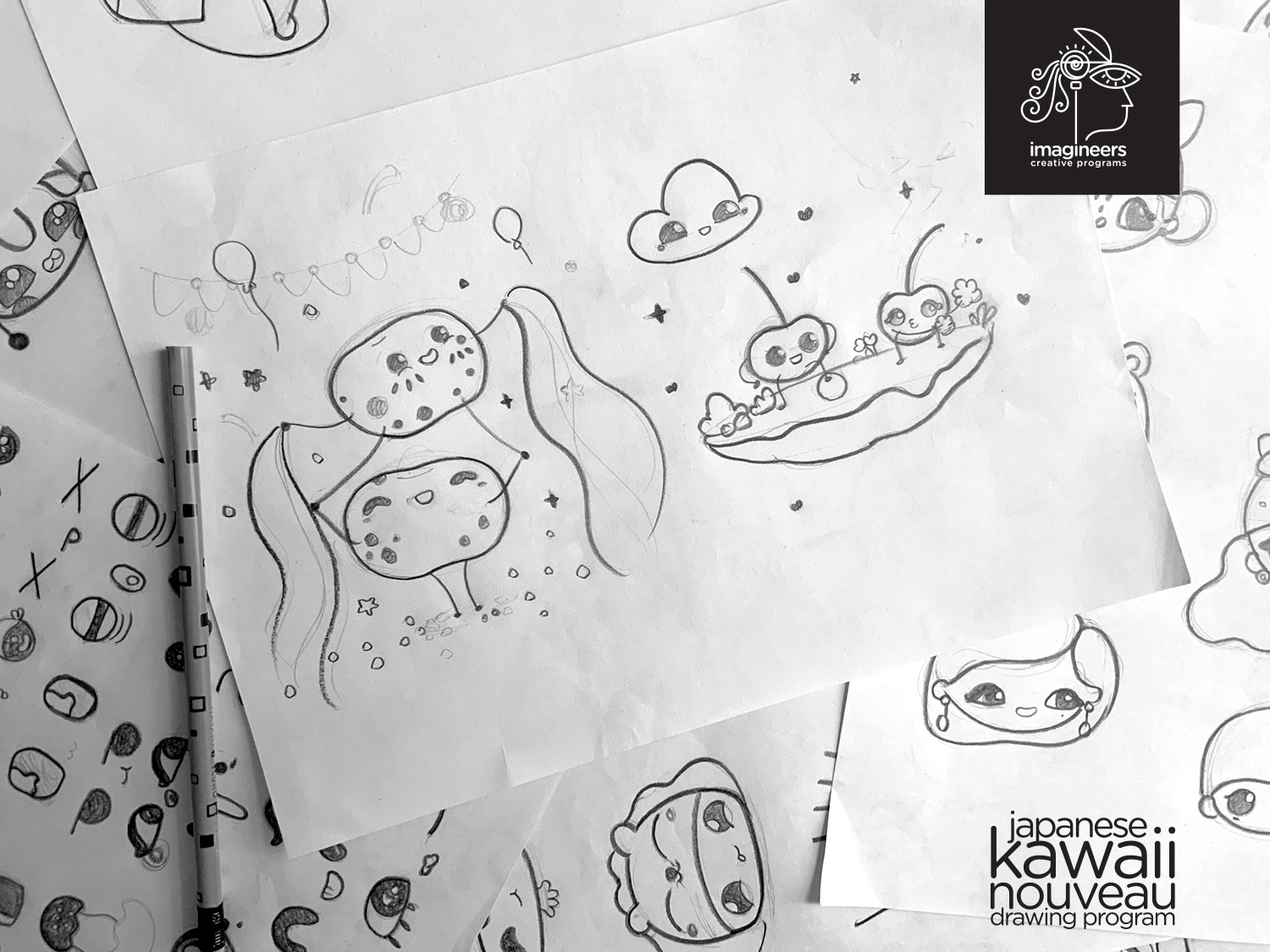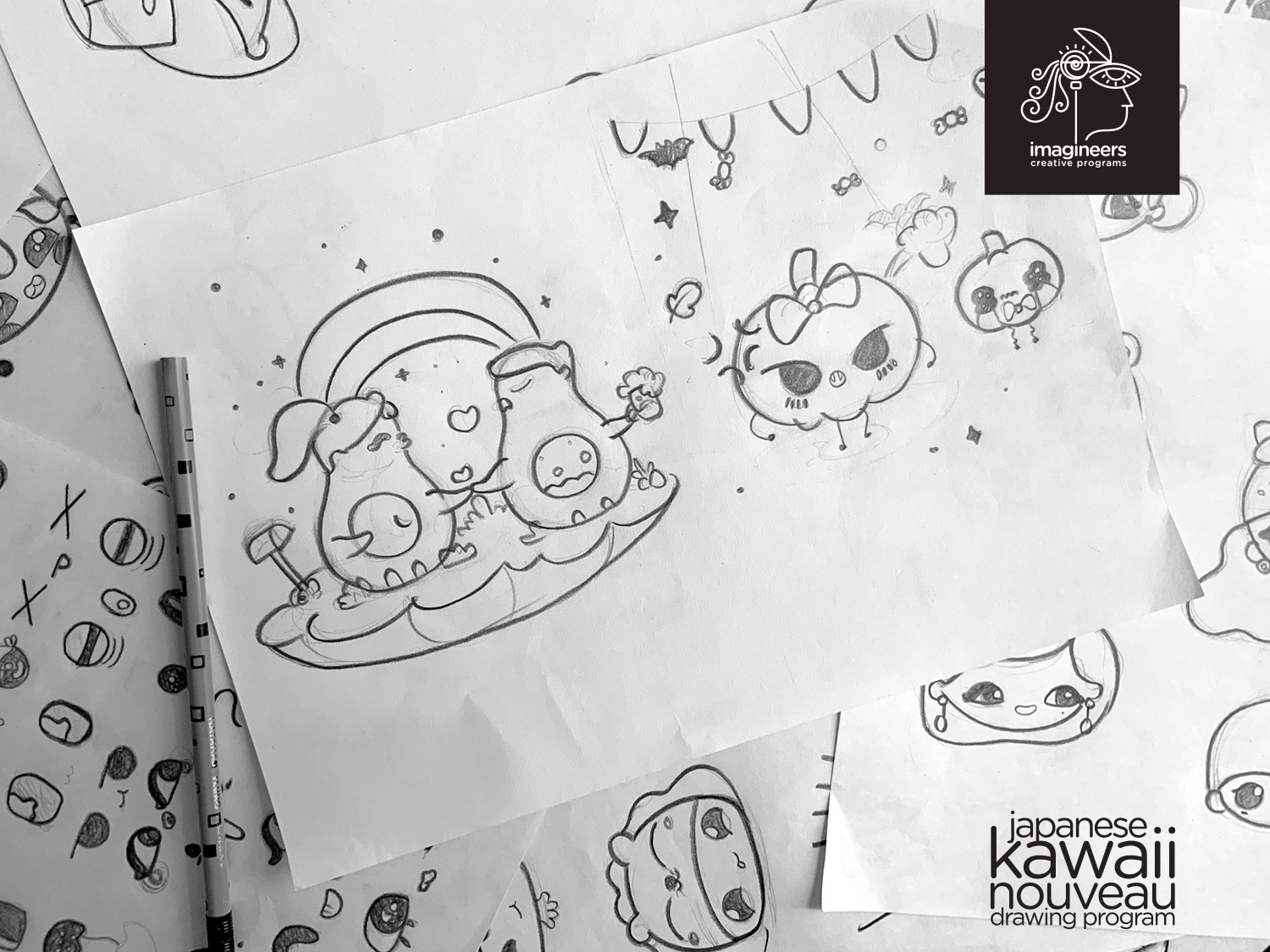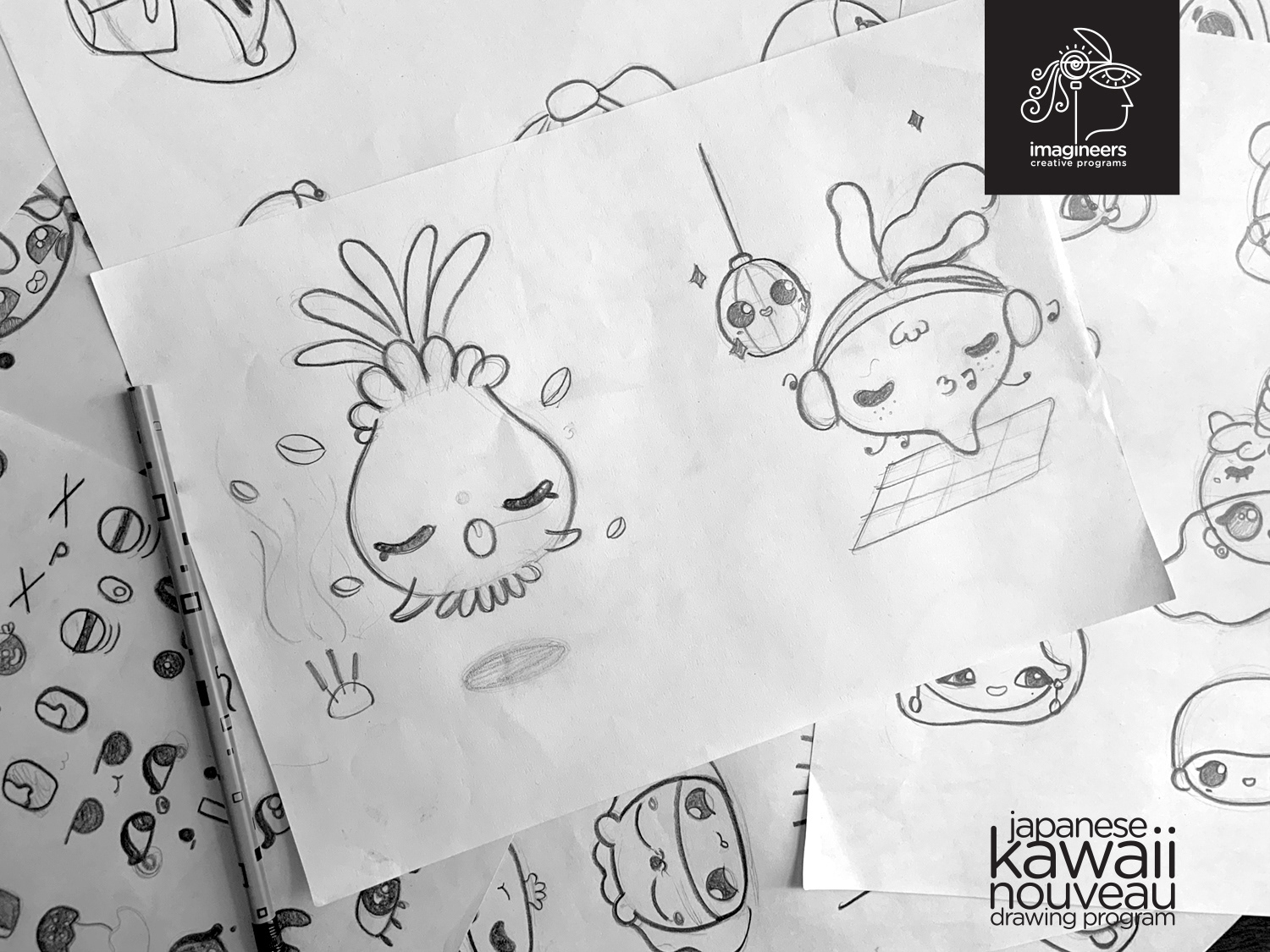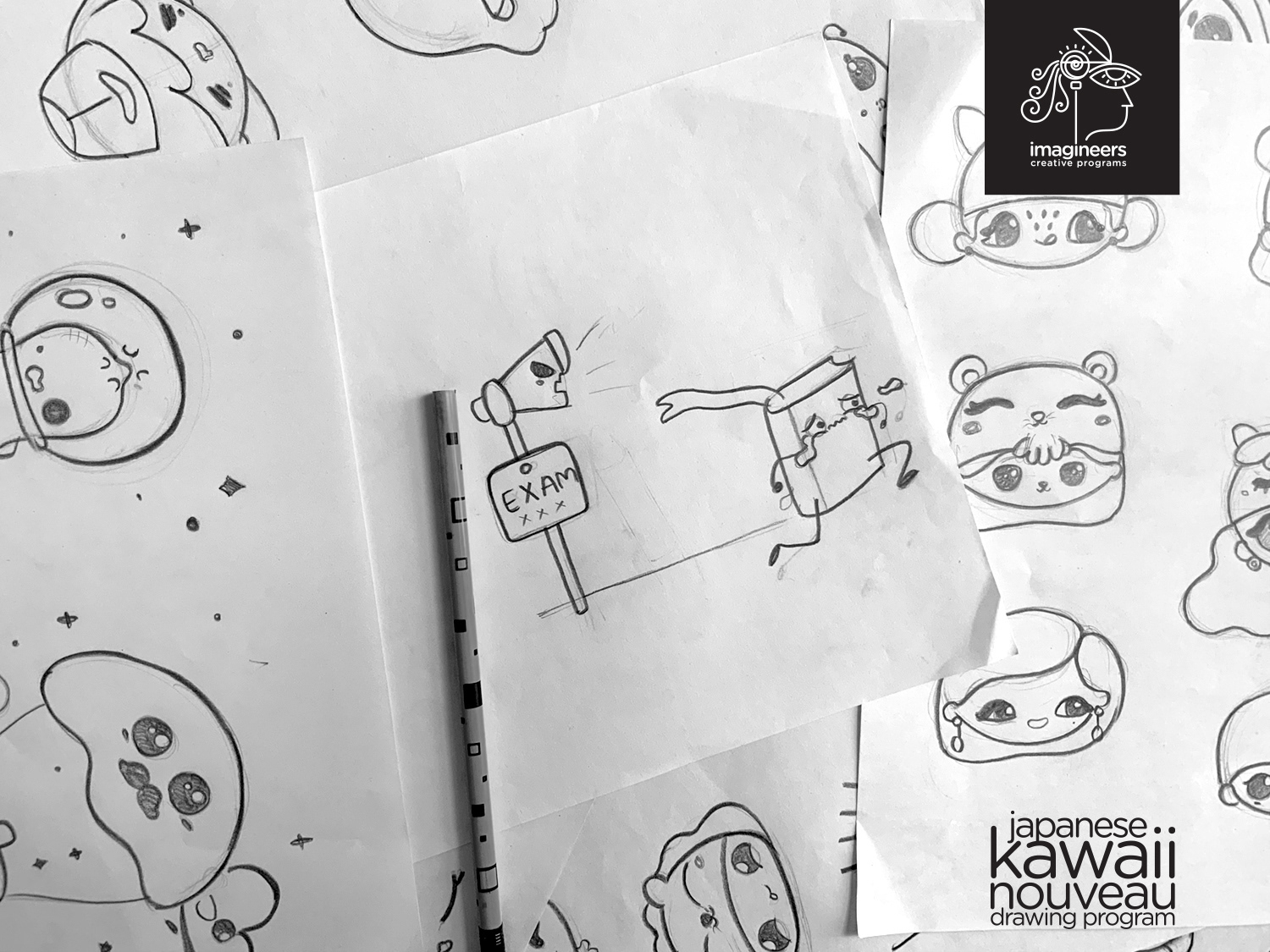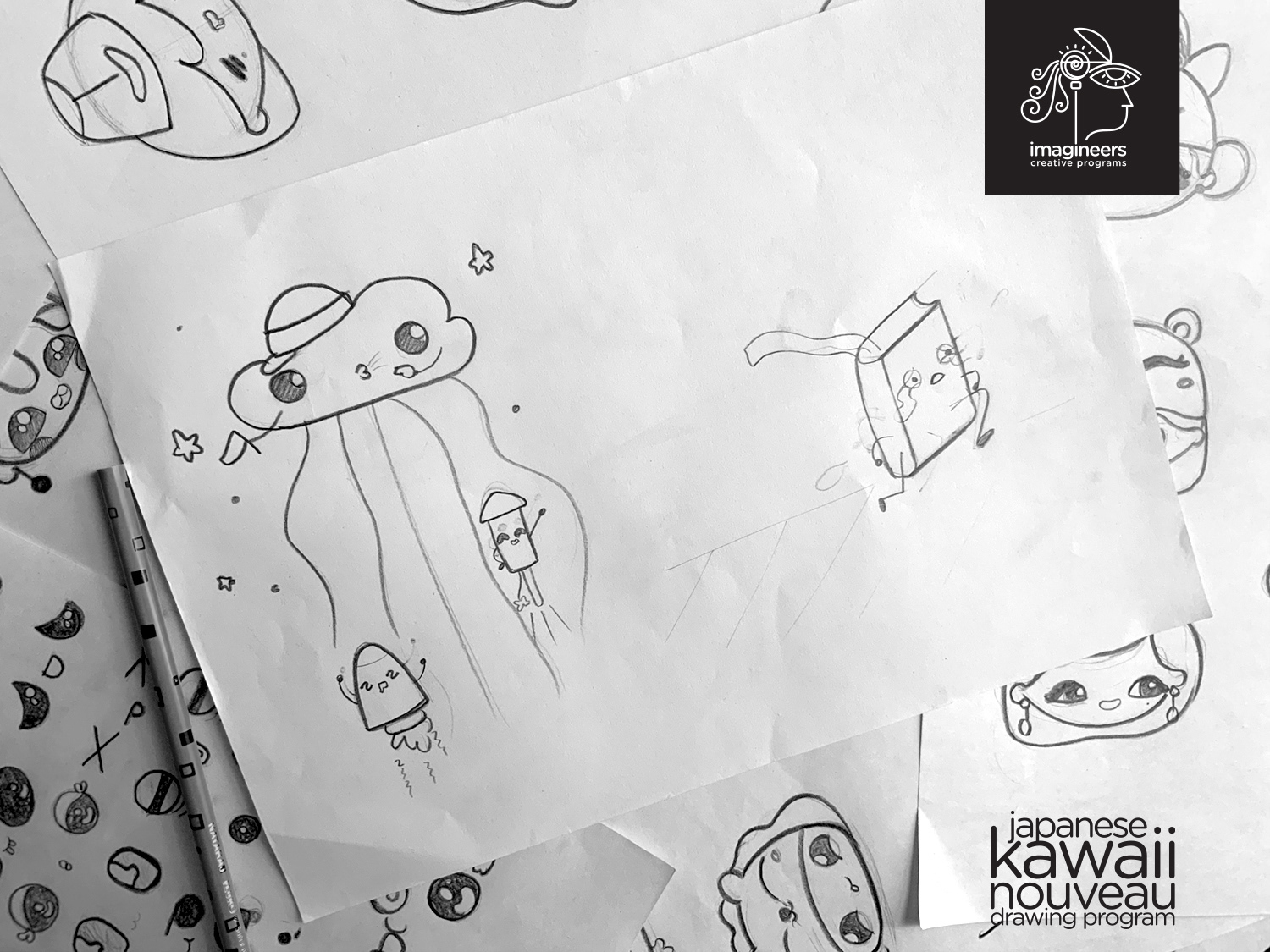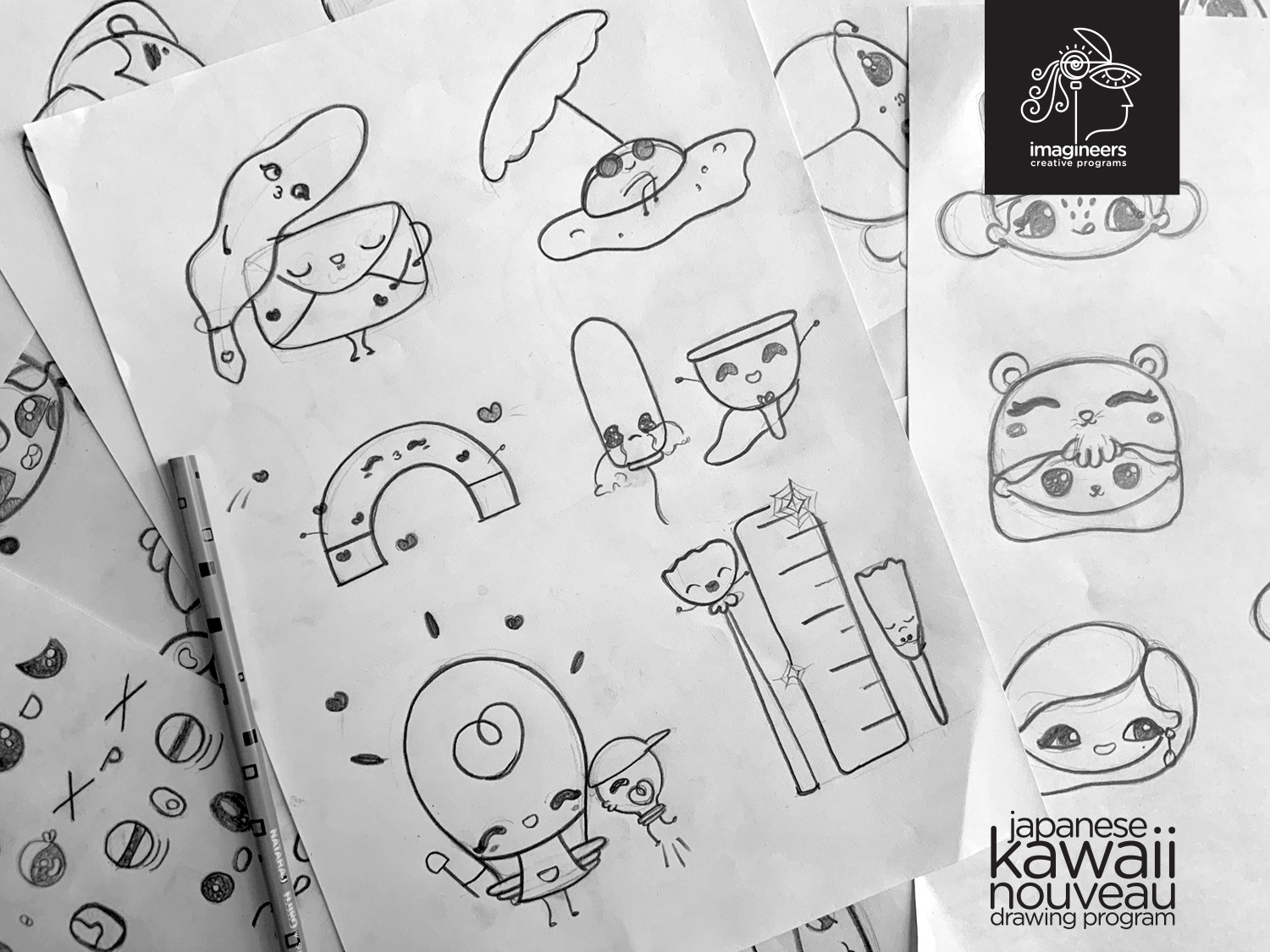 For more details feel free to write, here.
(WhatsApp/SMS/Call/Telegram) 
Register with us and unleash the artist in you !