Starting a business

?
 W

ithout the wisdom of brand discovery

!  It's

 like bungee jumping without a cord! 
The idea of start-ups is fancy and exhilarating to all. 
Yet, only a handful of start-ups make their way up to World Arena. 90% of start-ups disappear within a few years. If you notice, there is ONE COMMON FACTOR among all the start-ups that are getting it right!
'
They are not just start-ups.

THEY ARE BRANDS.
'
Brands that people fall in love with and feel a memorable connect. Branding, Marketing and Sales play different roles at different times. Those who knew how & when to use it, will Ace it! 
An Entrepreneur with a small/medium business or an Aspiring Entrepreneur with exciting ideas - whomsoever you are, the most significant step you should take RIGHT NOW to scale your business or to start one is... 
Learn the process of Brand discovery with expert mentoring and implement it straight-away in your business/idea. 
Abishek Ranganathan is someone who is Permanently in Beta mode!
He is a complete believer in continuous learning & sharing. So for him, every experience is precious. A team player who loves to engage in any interesting conversation, he loves sharing his Wisdom! 
Besides being an Educator,

Abishek is an Entrepreneur with 17 years of Business experience,

 Co-founder of two dynamic and unique brands - The Byte Story and Paddle for Future and a Brand strategist. 
As a Brand Strategist, he has been helping and supporting many brands in various industries. 
In 'Branding for Start-ups', Abishek will share with you the tested process, which has been instrumental in successfully building various brands across the world. 
To mention a few, undergoing this process of brand discovery, you would: 
Gain more clarity & validate your business
Cut-down your failure rates
Discover your unique values and scale your business organically
Get a profound insight into the industry
Reach the right set of audience faster 
Experience the Brand Discovery process with Abishek on March 27th, 2021, from your place of convenience. 
Co-educators will assist you throughout the process, and it is going to be tailor-made. 
Who can join?
Entrepreneurs, SMEs, Aspiring Entrepreneurs & Creative enthusiasts. 
Key Takeaways: 

Wisdom of Branding, 
An in-depth perspective
, Real-world perspectives, the Brand Discovery Process, Implementation of the process with hands-on mentoring, Networking and much more.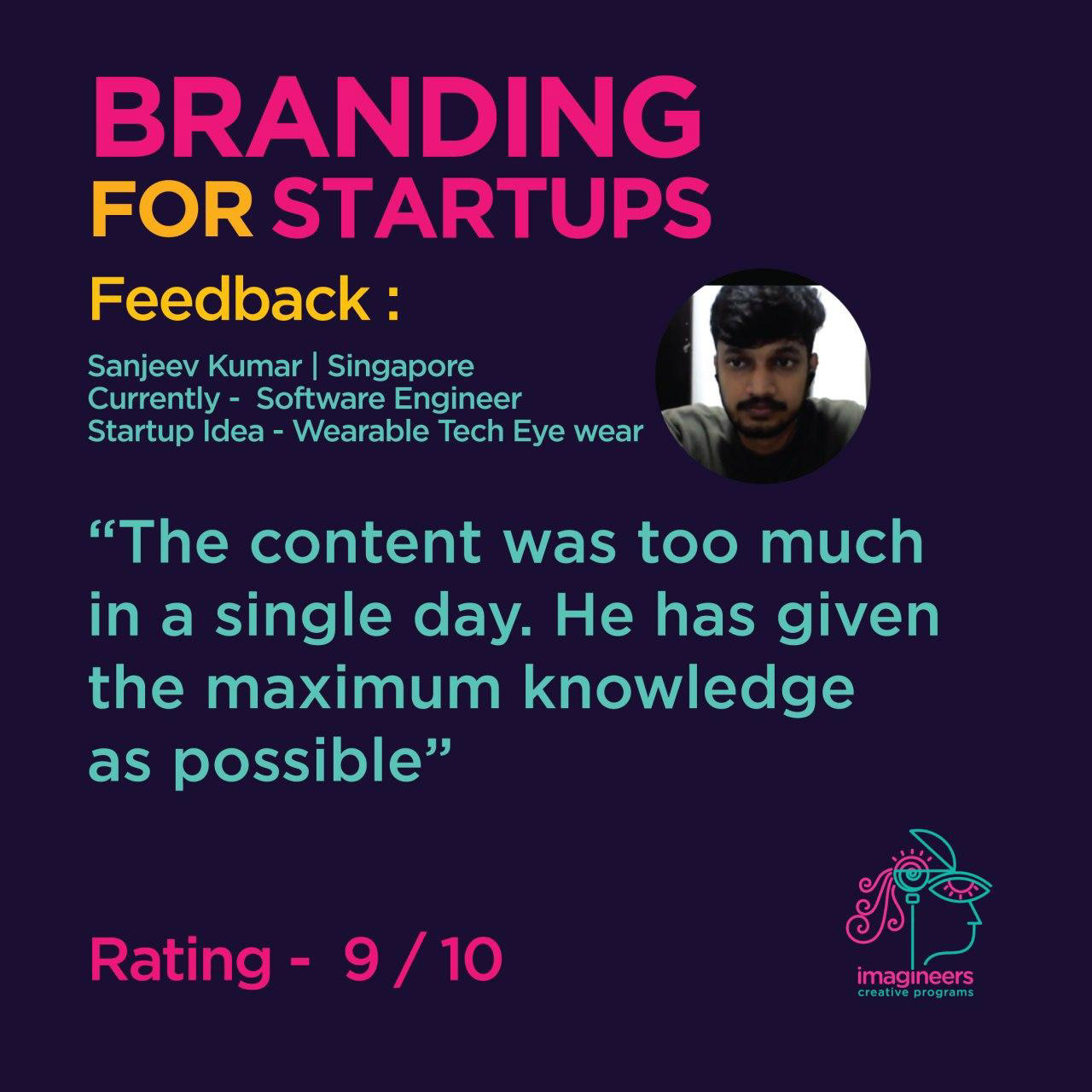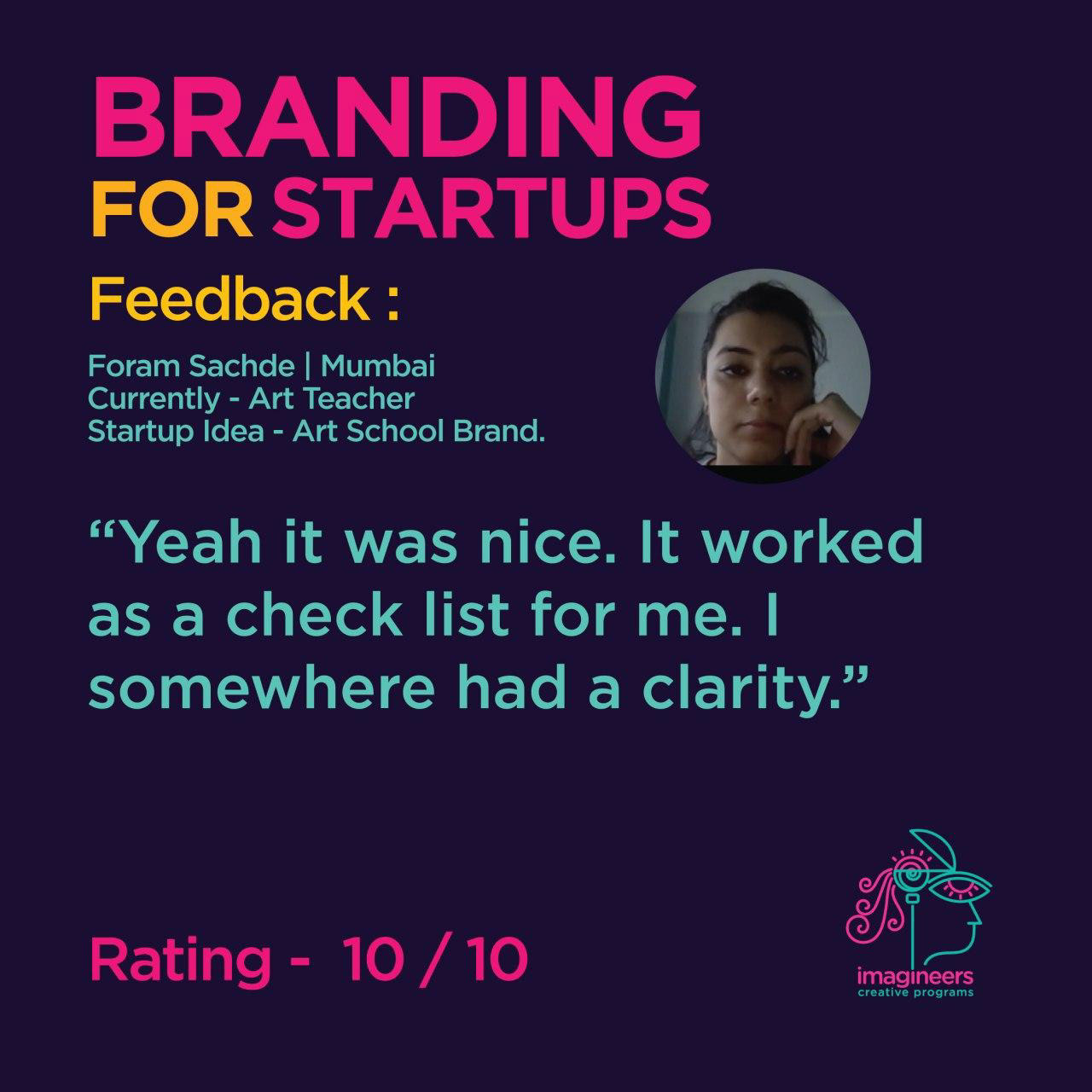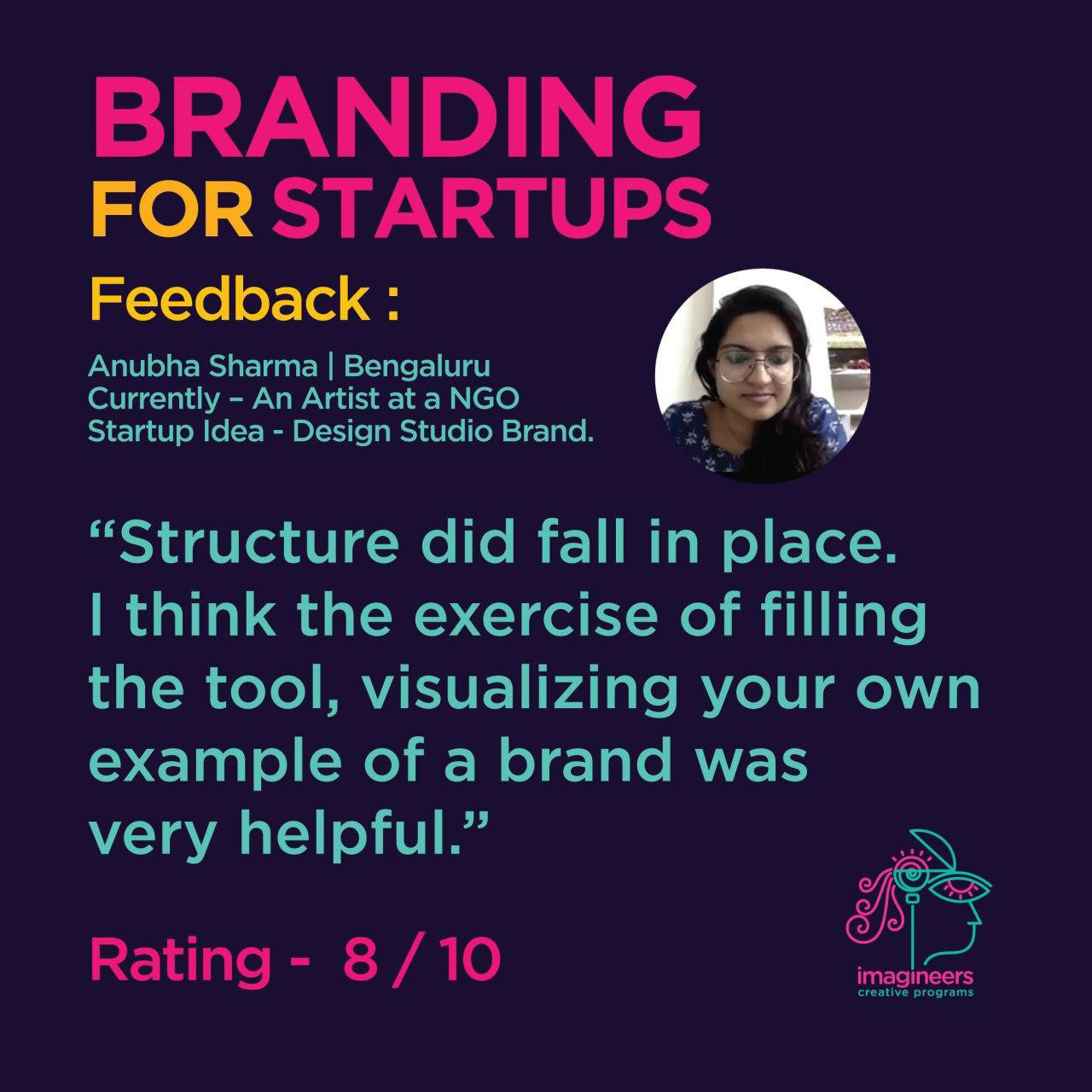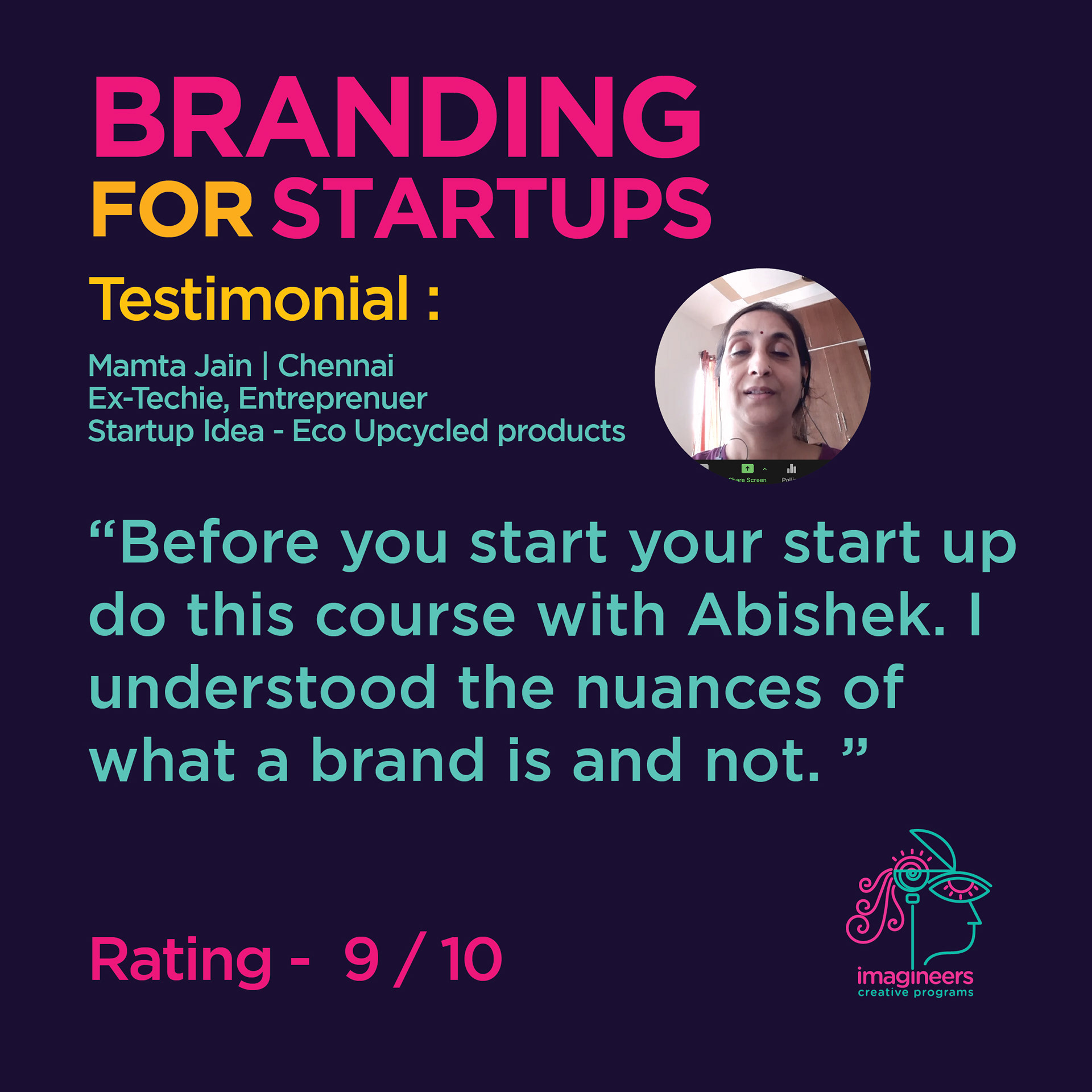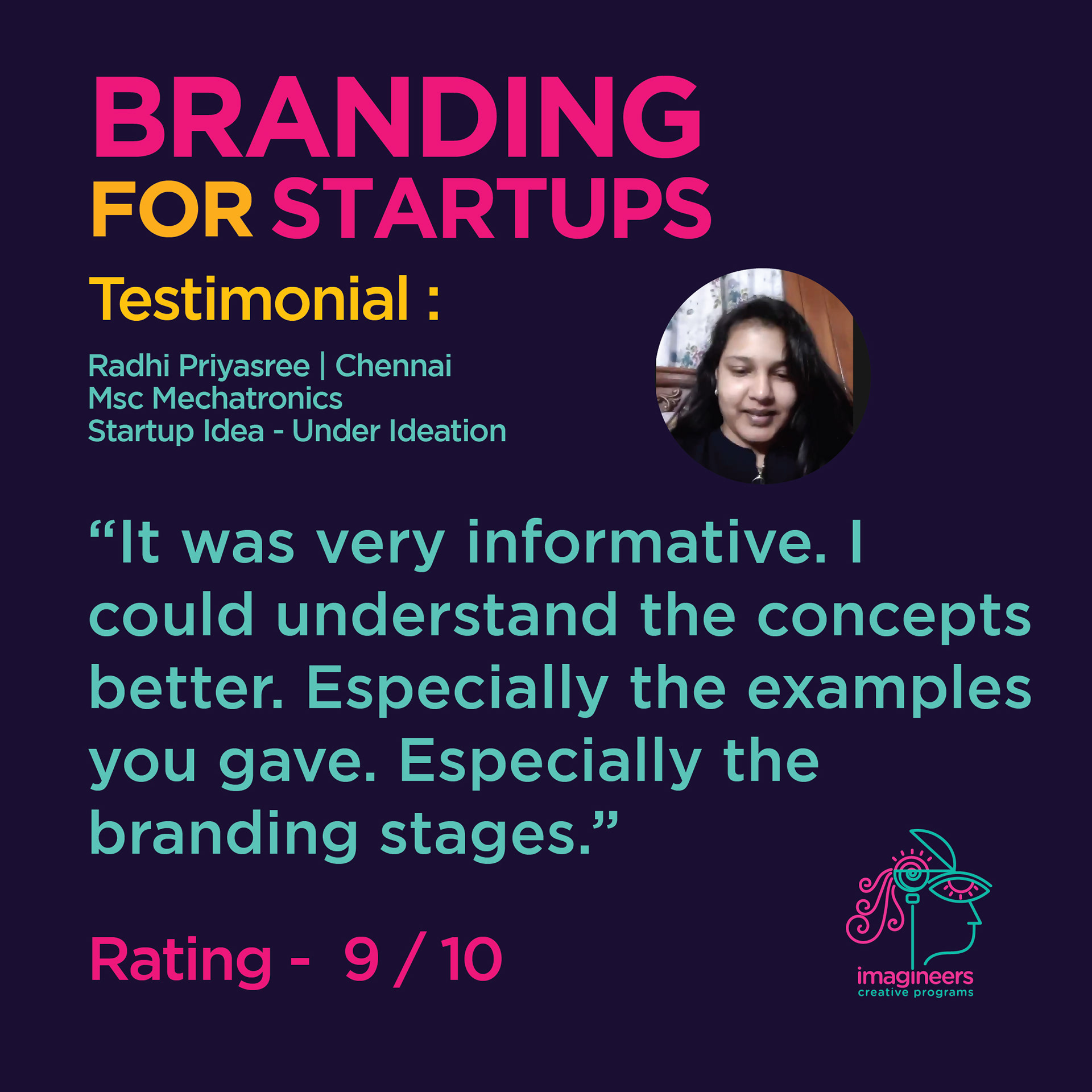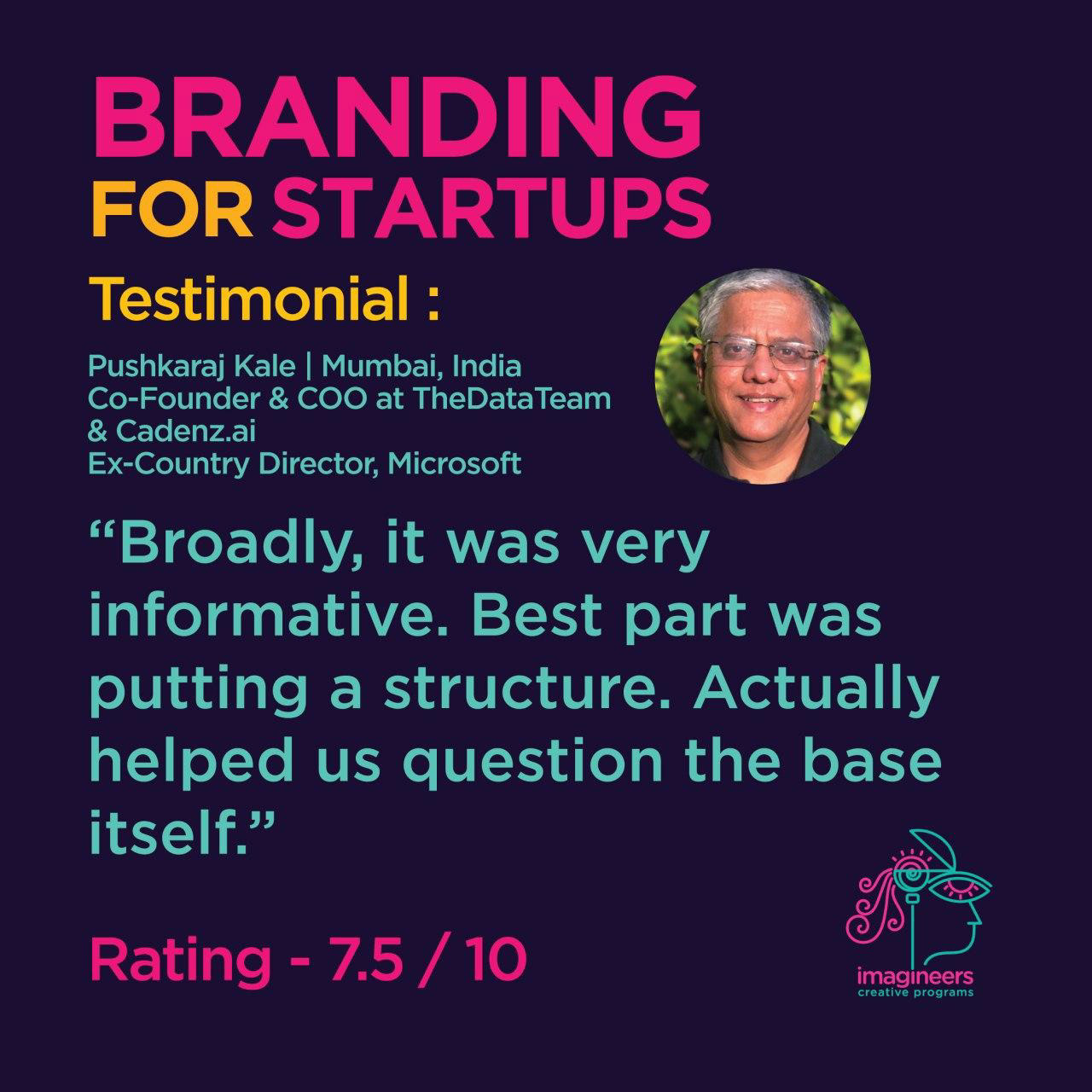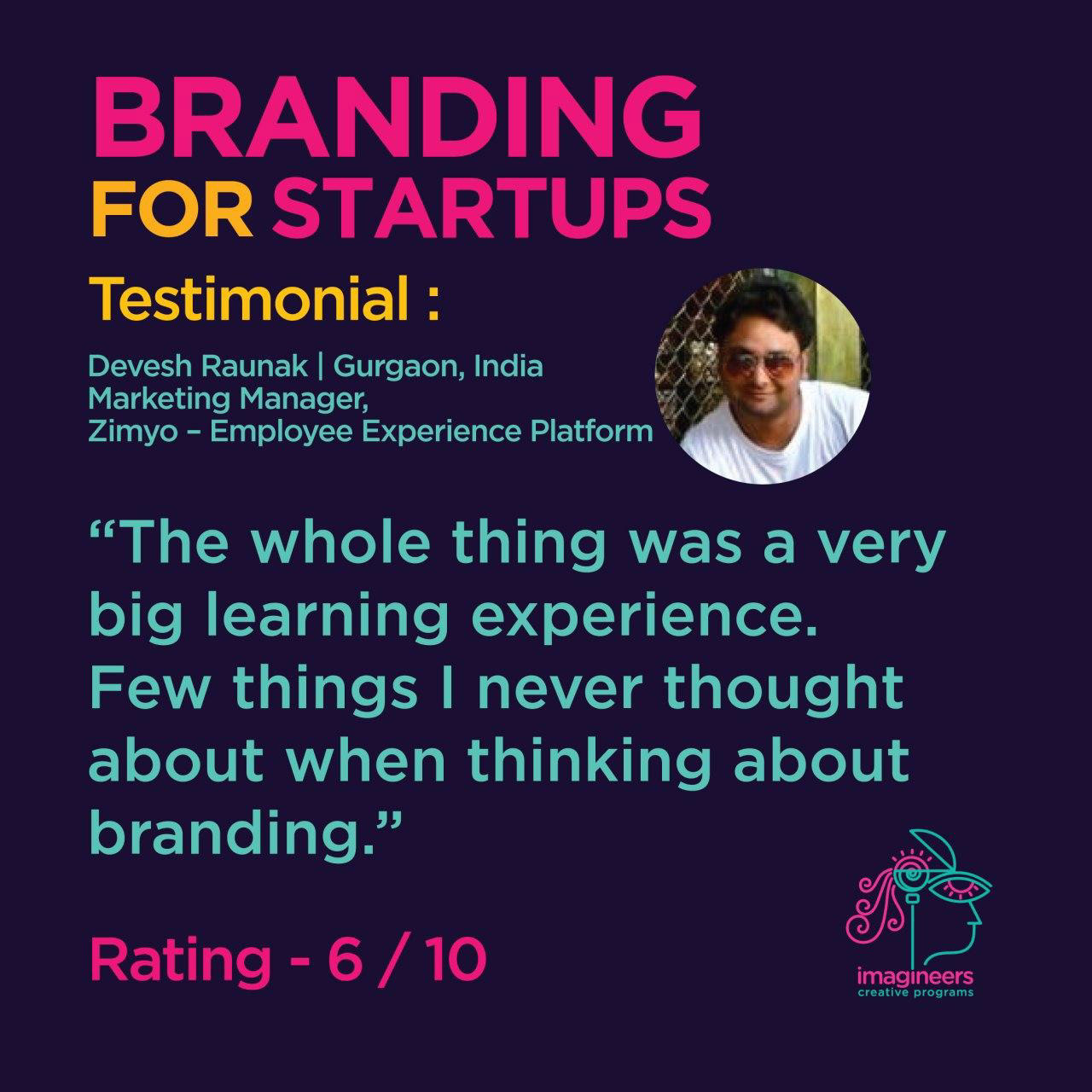 Registered participants will receive the zoom meeting link before the program starts.
For more details feel free to write, here.
(WhatsApp/SMS/Call/Telegram) 
Explore the Brands co-founded by Abishek Ranganathan 
For more details Fill your details below